Are you looking for some gift inspiration for Mother's Day? Then why not surprise the special lady in your life with a handmade spring planter? Not only are they a thoughtful gift, they look great and will last longer than cut flowers. You could choose plants that are your mum's favourite colour, those that complement her garden scheme, or why not try an indoor planter?
Here at Preston Park we have been making our own planters and using them to inject some colour into the garden and the Victorian Street. Our Gardens and Park Coordinator, Beka Lee shares her tips for creating the perfect potted container:
Choosing your pot
We recommend using terracotta or glazed pots, which can be bought from your local garden center. Not only do these last longer than plastic pots, they are better for the environment too.
Look out for our new range of house plant pots which will be on sale in our Gift Shop from March. It's free to pop in and browse and you don't need a museum ticket. Find out more about the museum's Gift Shop here.
Make your gift extra special, by getting the kids to decorate their own terracotta pot. You will need to use acrylic paint, which you can buy from a craft shop, and then glaze it to help it last longer – especially if your pot will be used outside.
Picking your plants
Head along to your local nursery or garden center. Quite often you will get a better price at smaller, independent nurseries than bigger garden centres, plus you can feel good knowing that you are supporting local businesses.
When choosing your blooms, you want a feature plant which will go in the middle of your planter – it needs to add height and grab your attention.  Daffodils and tulips make great centre pieces at this time of year, or you could try a dwarf rose.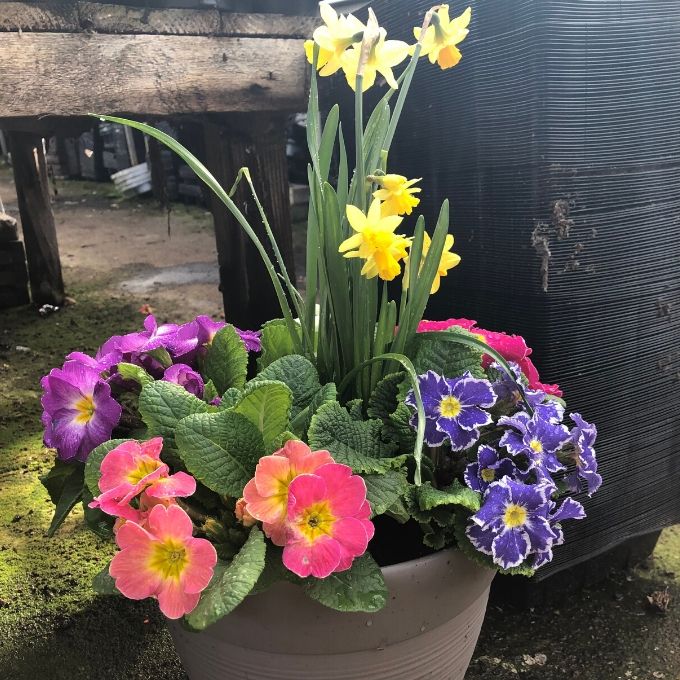 Next you need smaller plants with plenty of colour to fill around the edges of your pot. A favourite of ours are primroses; often the first flower to bloom in early spring they add a great splash of colour and come back every year. There are lots of varieties to choose from – whether it be small delicate flowers, larger blooms or those with unusual petals such as the blue zebra variety.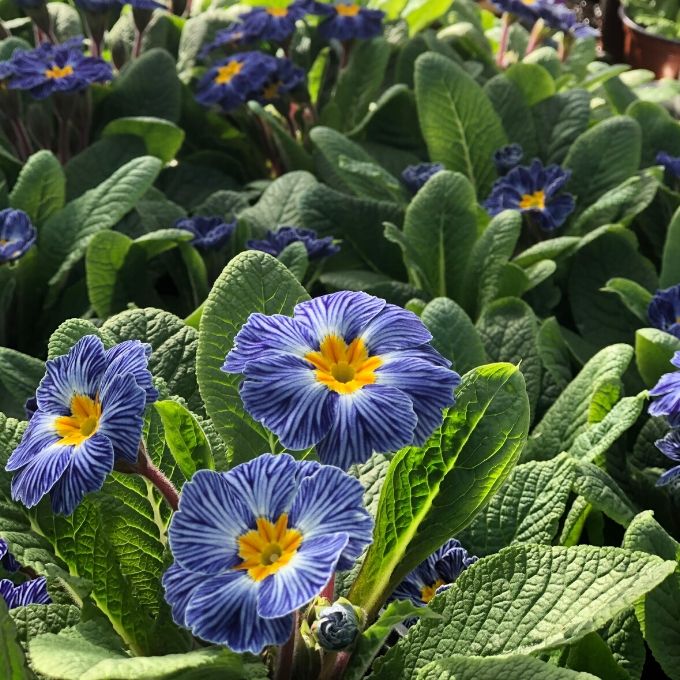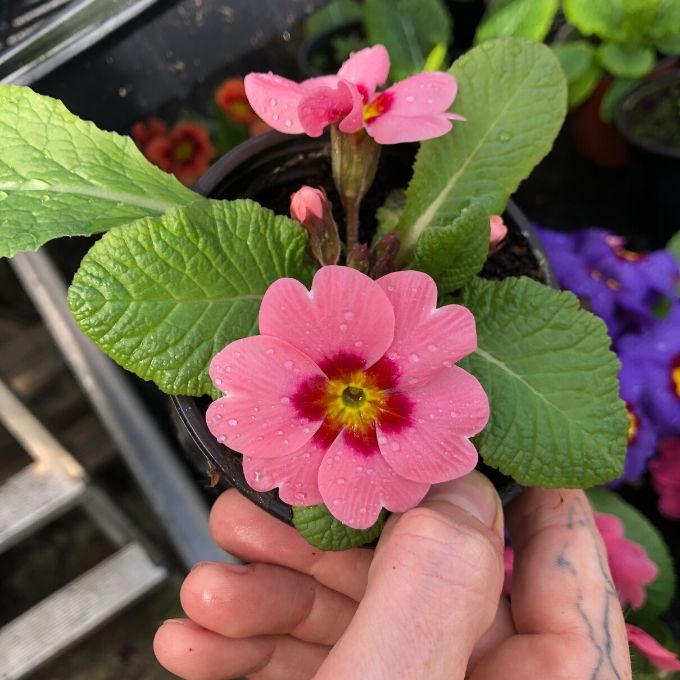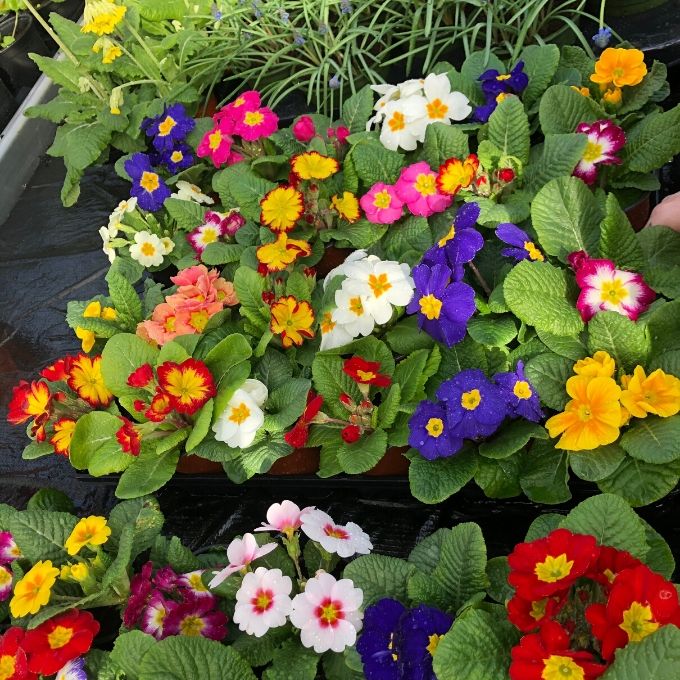 Our top tip is to pick plants that will all roughly flower at the same time.
For plant inspiration, why not pop along to the museum and chat to one of our gardeners? The Walled Garden will re-open in April. 
Filling your planter
Fill your pot with compost to just below the rim and plant up your flowers. If creating a planter for the garden, a multi purpose compost will be best.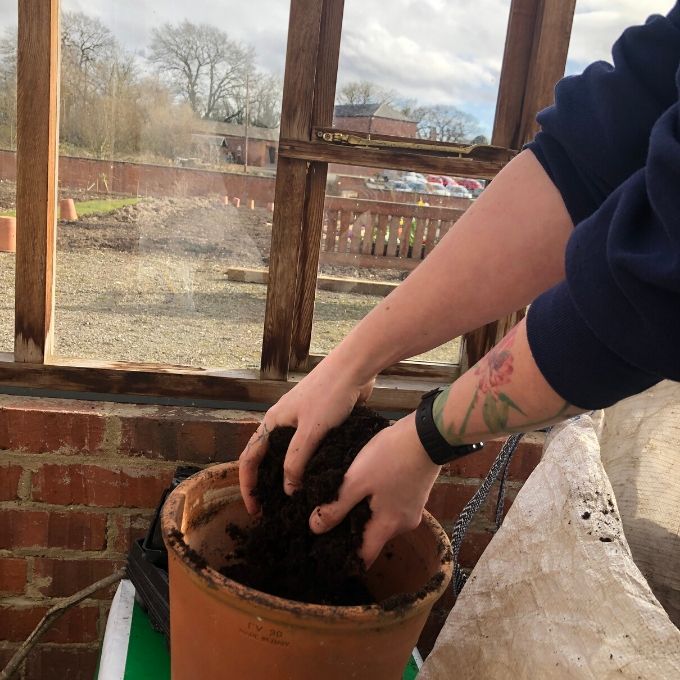 Try arranging your plants first so that you know what's going to go where in the pot. Then when you are happy with your arrangement, it's time to get planting.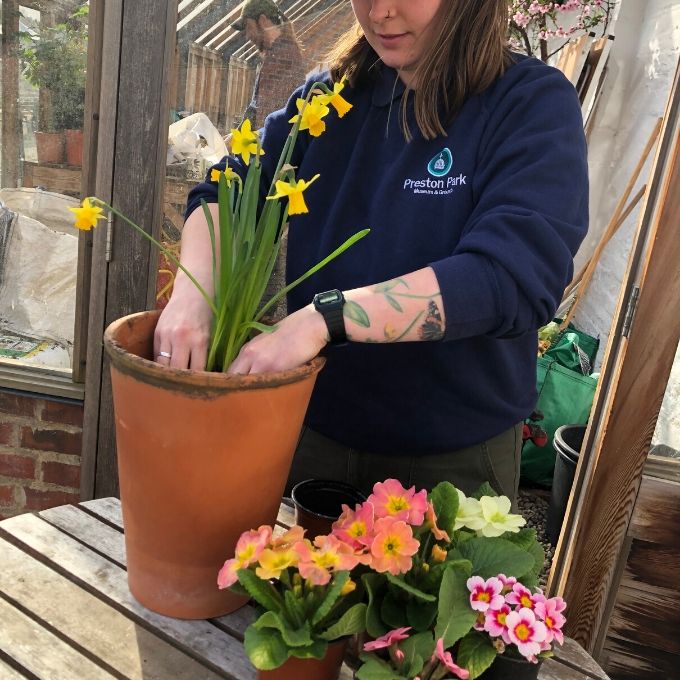 Once potted up make sure you give your planter a good watering-in. Dead heading flowers will keep your display looking beautiful for longer and can also help encourage new growth.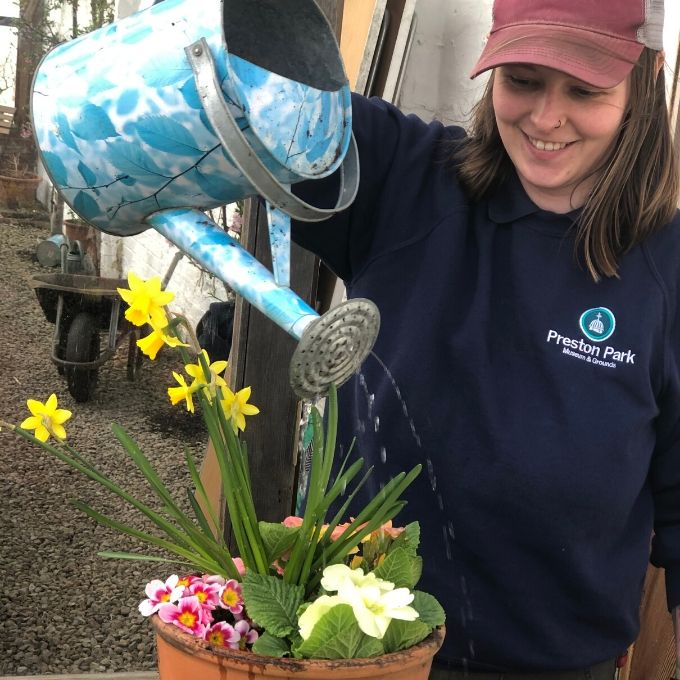 Keep your planter in a cool place until you are ready to give on Mother's Day.
House plants
If you struggle with outdoor space, try creating a houseplant arrangement, following the same guidelines as above but with succulents or cacti. You will need to add grit to your compost plus a layer of grit on top to finish the planter off.
As the craze for house plants increases so to does the variety of pots and plants available in shops and garden centres. We love these beautiful ceramic pots which are perfect for small succulents. They will be on sale from the museum's gift shop in time for Mother's Day.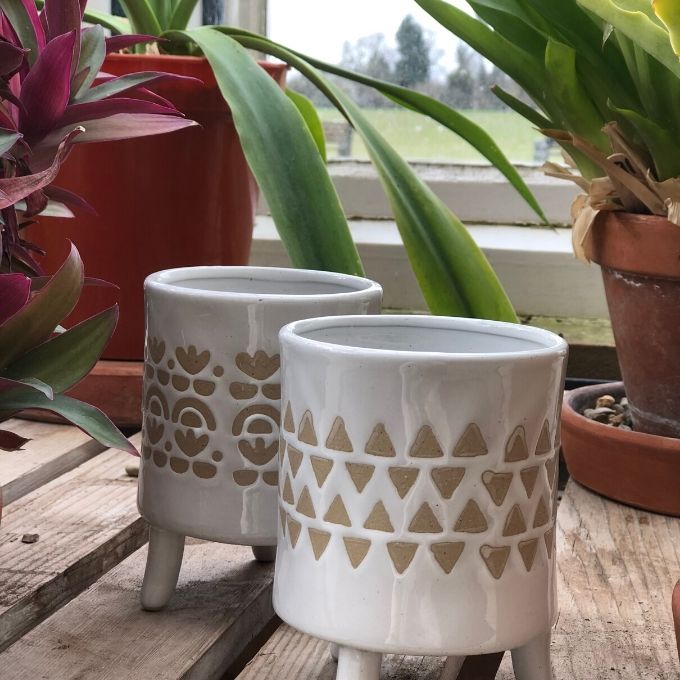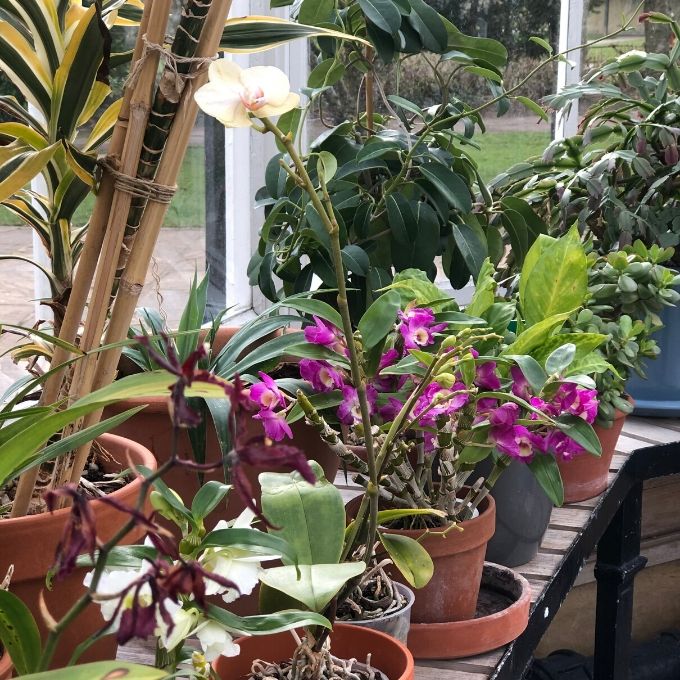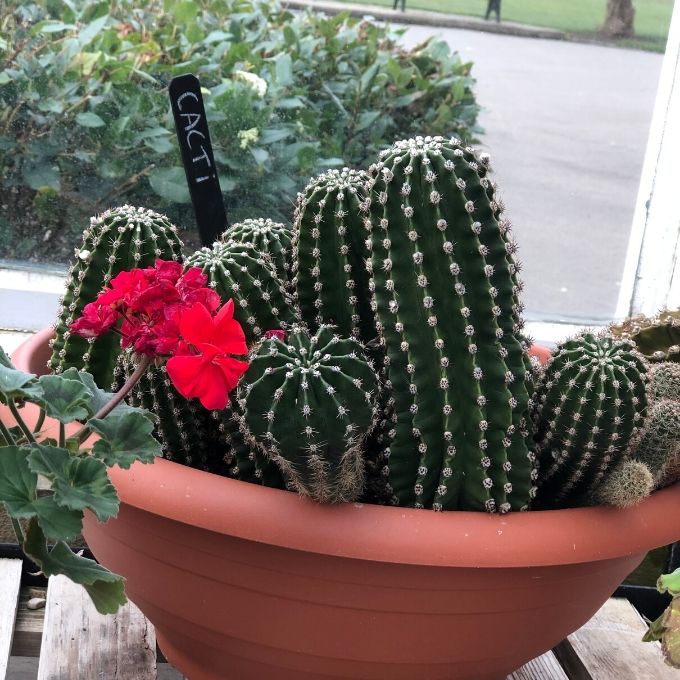 To find out more about the gardens at Preston Park and plan your next visit, click here. We hope that you can come and see us soon. If you have any gardening questions please chat to one of our gardeners during your next visit, they are happy to help!