This Easter is going to be rather different to the one we all had planned. And whilst we might not be able to be together, lets make sure this Easter is still special. One thing is for sure, it is certainly going to be a memorable one! See our top Easter crafts to enjoy at home.
Here at Preston Park Museum, we wanted to share with you the crafts we had planned over the Easter break. We've adapted them so that they can easily be made at home, with whatever materials you may have lying around the house.
We would love to see your creations so please share them with us on our Facebook or Instagram pages.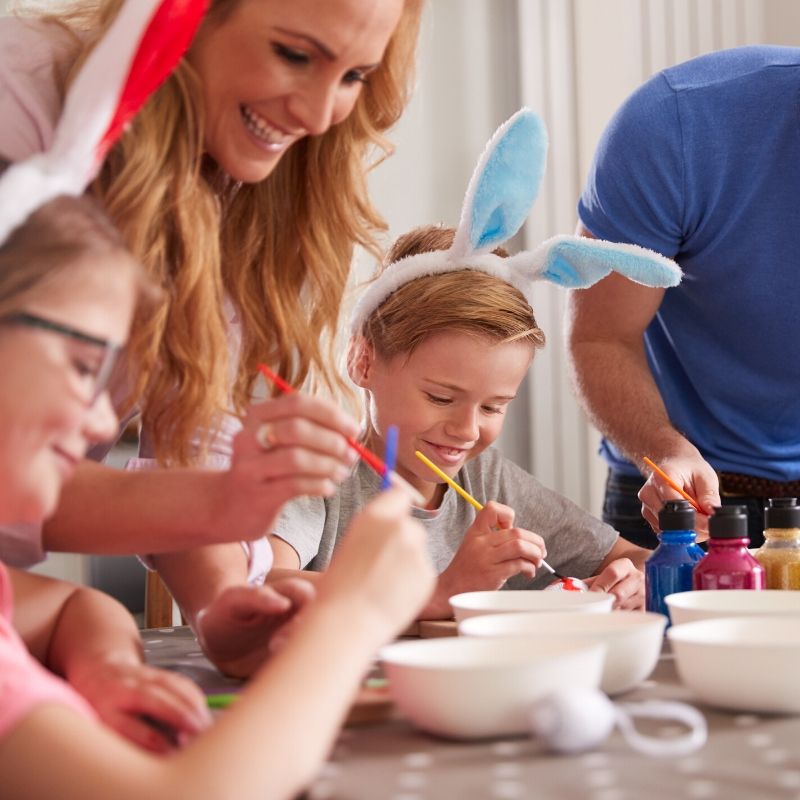 Easter Chicks
To make your very own Easter chick decoration you will need an old toilet roll (someone's going to have plenty of these lying around!), kitchen roll tube or old wrapping paper tube; colouring pencils; scissors and sellotape.
Firstly, you'll need to cut your toilet roll in half. Flatten one of the halves, and draw templates for the wings, feet and fluffy bits. Cut them out, and using a yellow pencil, colour them, along with the tube itself. Next, you can draw a face for your little chick. Fold down the card at either side of the top of your chicks head and sellotape them down. Then, sellotape your wings and fluffy bits to the back of the chick. Finally, sellotape the feet to the bottom of the chick Ta-da! Your Easter chick is complete!
Download our Step by Step guide. How to make an Easter Chick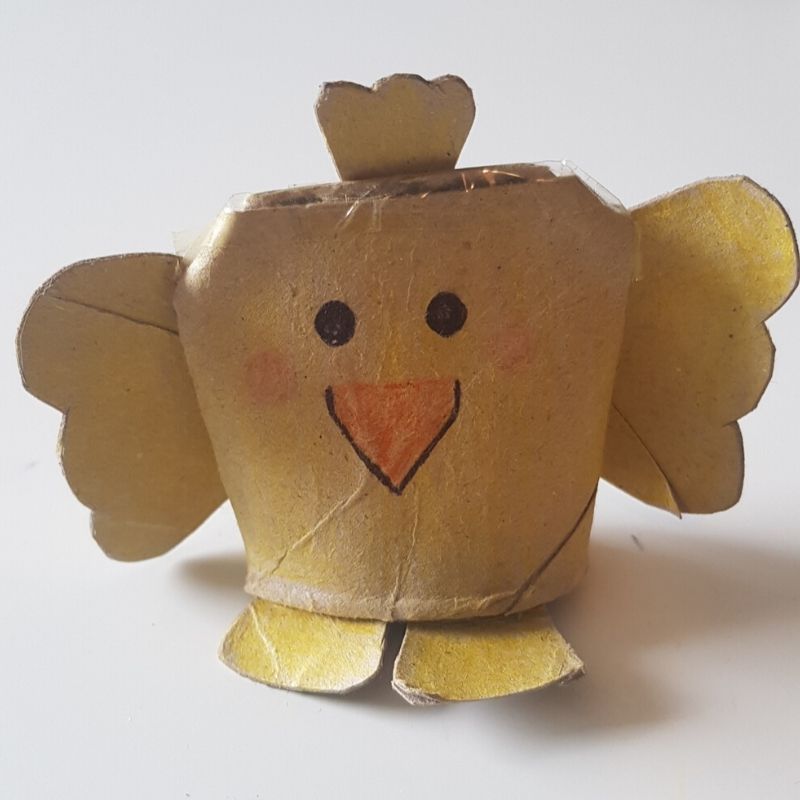 Easter Wreath
Decorating your house with flowers from the garden, painting eggs to hang on a tree or creating your very own Easter wreath is a great way to make your home look extra special at this time of year. Plus it's a great way to help children feel part of the Easter preparations.
You will need cardboard (for e.g. an old cereal box), a small bowl, a large bowl, glue, felt tip pens, hole punch and string. Create the outline of your wreath by drawing around a large bowl and then use a smaller bowl for the centre. Cut it out using scissors.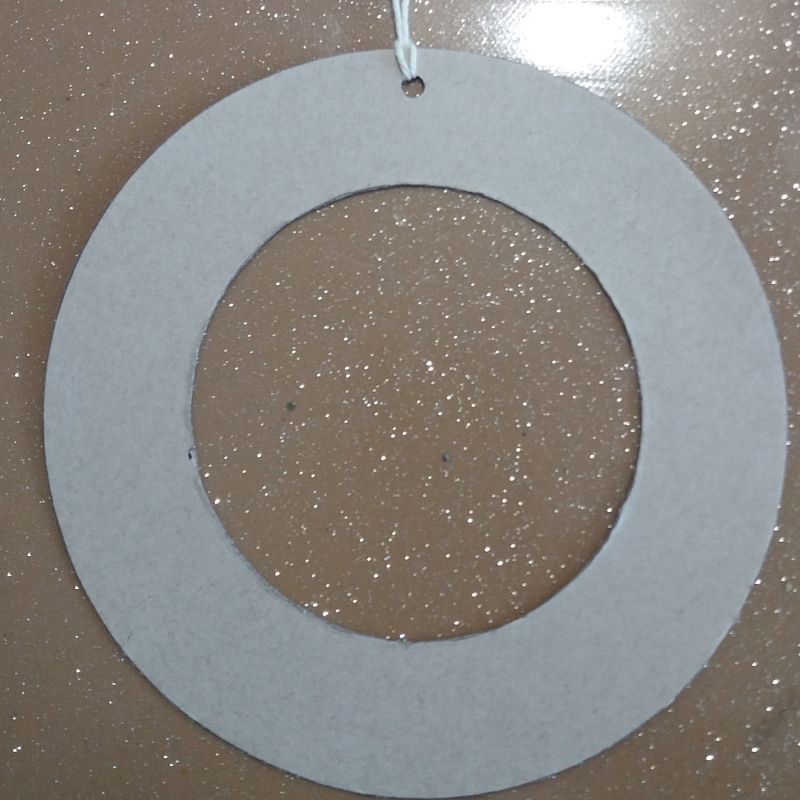 Using the spare cardboard or old gift wrap, make your decorations and stick them onto your wreath. We have used coloured eggs and bunnies but you can use whatever you like. Finally, use your hole punch to make a hole at the top of the wreath and attach some string.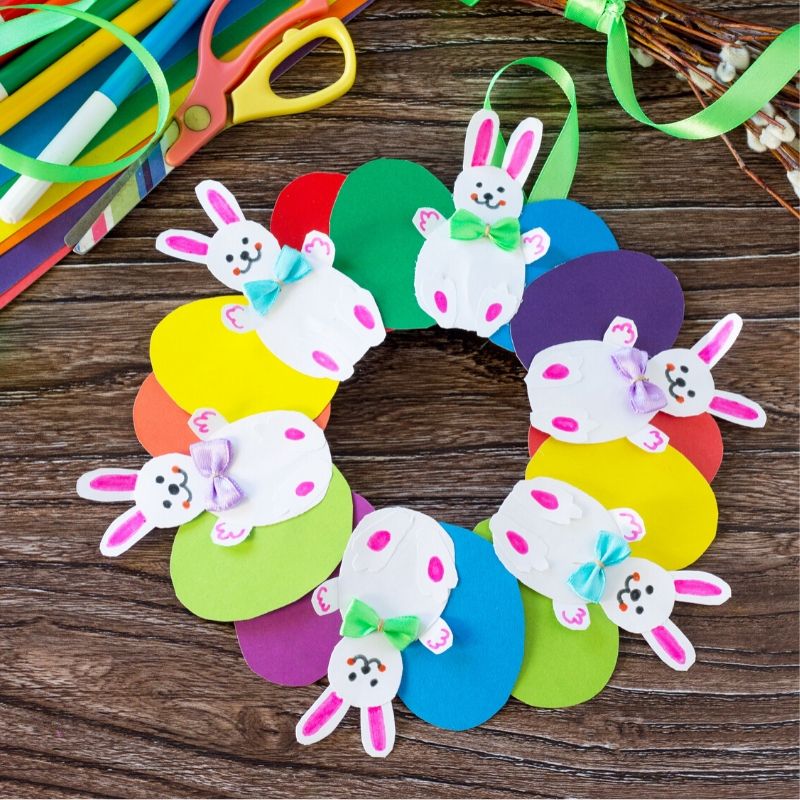 Dragon or Unicorn Eggs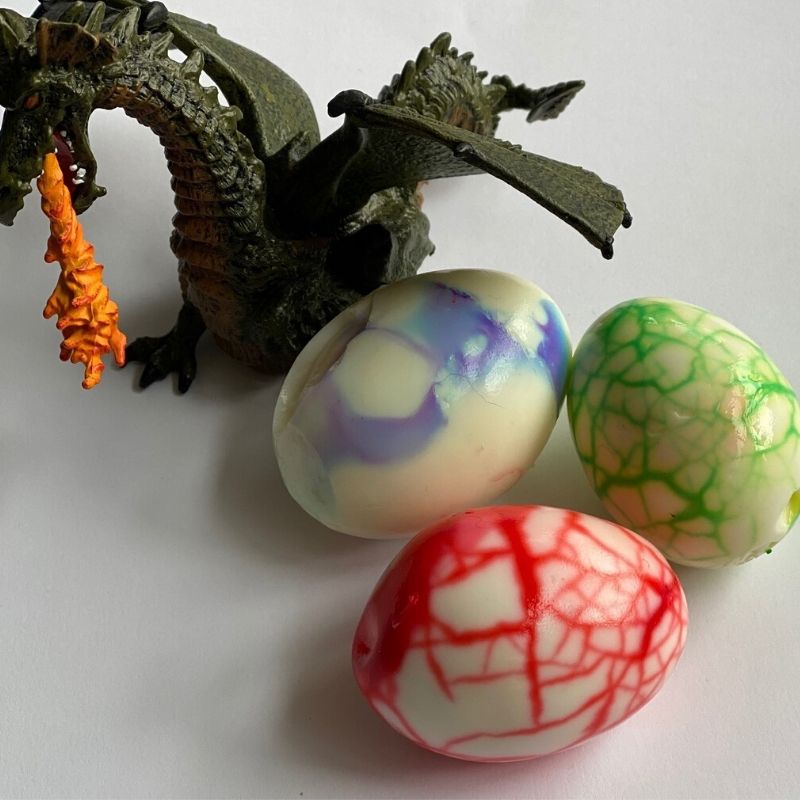 This is a great twist on the traditional painted hard boiled egg plus it's edible too! To get started cook an egg so that it is hard boiled and allow it to cool. Once it is cold enough to touch tap and roll the egg(s) gently so that the shell is cracked all over but still attached to the egg. Next put each egg in a glass and fill with cold water until the egg is covered and add 4 or 5 spoons of white vinegar and 4 drops of your chosen colour to each of the eggs. Don't worry if you don't have vinegar – it just helps it set better but will still work without. Then, place your eggs in the fridge and leave for at least 1 hour to let the dye soak in. Finally, take the egg(s) out of the coloured water, dry off and carefully peel the shell off revealing the cracked pattern. And there you have it your very own dragon or unicorn egg ready to be eaten!
Follow our step by step instructions here How to Create a Dragon or Unicorn Egg
Tin Foil Easter Egg Hunt
We know a lot of you may not be able to get to the shops this Easter to buy chocolate eggs, so these tin foil versions are a fun alternative. Why not use them to create your own Easter egg hunt around the house or in the garden?
You will need tin foil, cardboard (for e.g. an old cereal packet), scissors and felt tip pens or coloured markers. Begin by drawing an egg shape on your cardboard and cut it out using scissors. The best part about this craft is that you don't need glue, just wrap your tin foil around your cardboard eggs. You need to make sure the dull side is facing outwards as it is difficult to draw on the shiny side. Next, decorate your eggs using felt tips or marker pens. If you do have some glue, you could also add decorations made out of old wrapping paper or stickers.
See our Step by Step Guide How to Create a Foil Easter Egg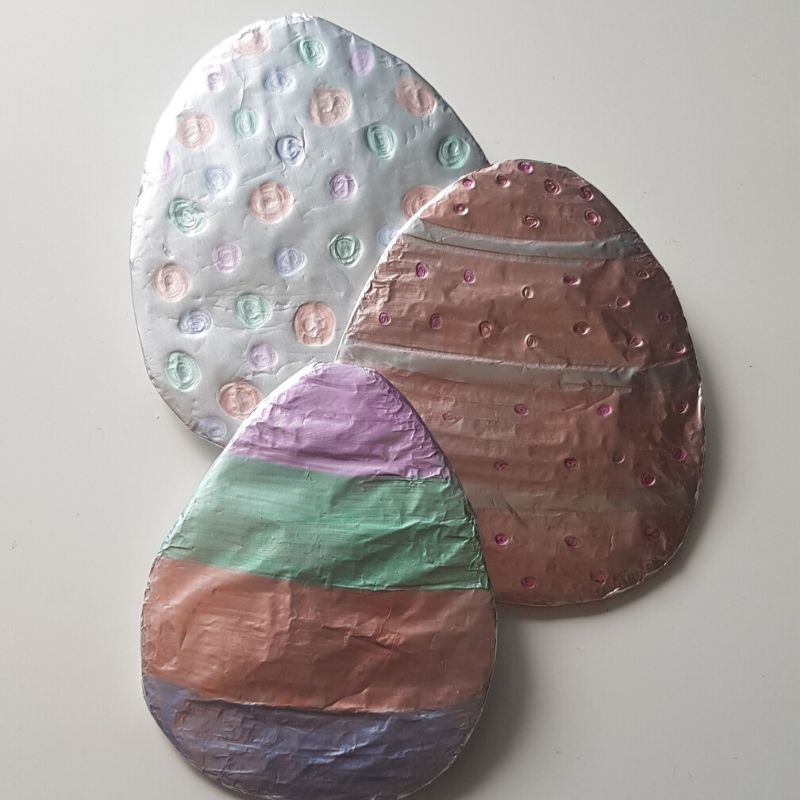 Are you planning on doing some Easter crafts over the holidays? Don't forget to share with us photos of your creations. We would love to see them!