Caitlin, the Learning Activities Assistant at Preston Park, shares her craft ideas and wartime recipes to help make your 'stay at home VE Day' commemoration party special.
Lockdown life is a bizarre thing, and it still feels a little odd. But I feel like all of the worry and stress we have around us makes those happy times spent with our families all the more precious. And that having a celebration that brings the country together is probably just the thing we all need right now.
With that in mind, this blog will explore things you can make together as a family to get ready for the 75th anniversary of VE day this Friday. Even though we will all be celebrating at home or in our gardens, that's no reason not to make our parties special!
Victory in Europe Day (or VE Day for short) took place on the 8 May 1945 and was a celebration of the end of the Second World War. It was a day when everyone came together to be happy and enjoy spending time with each other.
Due to rationing, most people couldn't go out and buy new things for their parties, so they had to make their own food and decorations; being creative with the things they already had to hand.
This year lots of us are finding we are having to make do with the things we already have, and we can't just buy new things like we might have done normally. With that in mind, everything in this blog is made from things that many of you may already have in your homes and kitchens.
 VE Day in Stockton
Before we look at crafts and recipes, here are two wonderful pictures of Stockton's VE Day celebrations in 1945.
This picture was taken in Hartburn.
If you look closely, you can see the children are wearing party hats and there are flowers decorating the table. Our garden parties this year may not have as many people packed around the table, but I am sure we can make ours just as special. Even if we have to make the most of technology and include some of our family members and friends virtually this time around!
This picture was taken in Bickersteth Street. It's wonderful to see all the generations celebrating together; that and the little flags decorating the table!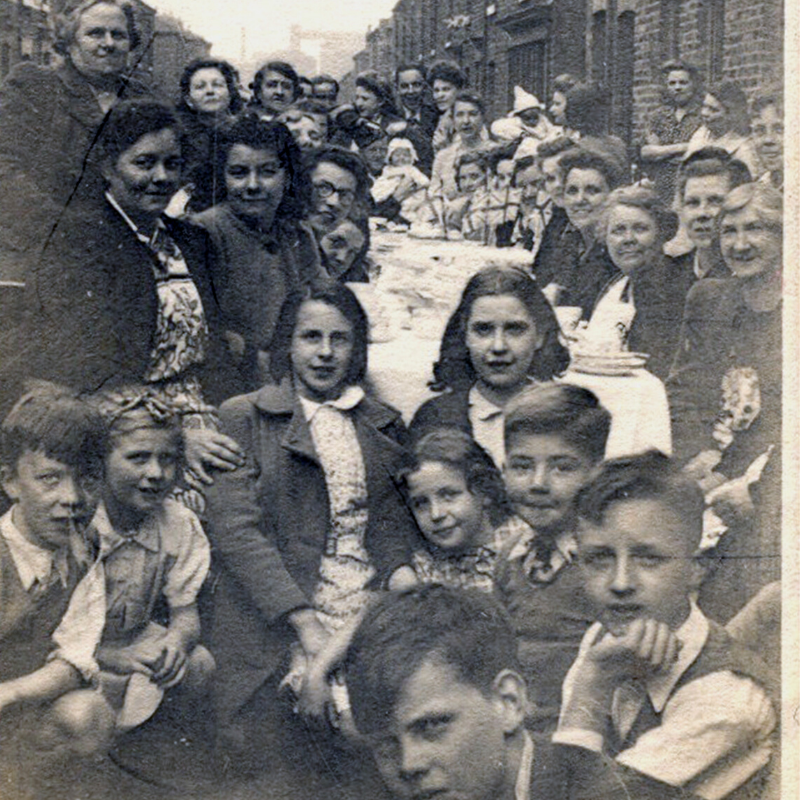 Photo credit: Picture Stockton
Make a VE Day Paper Flower
For the original VE Day celebration, flowers were used as table decorations. We know that not everyone is lucky enough to have an abundance of flowers growing in their garden, so we've come up with a paper version.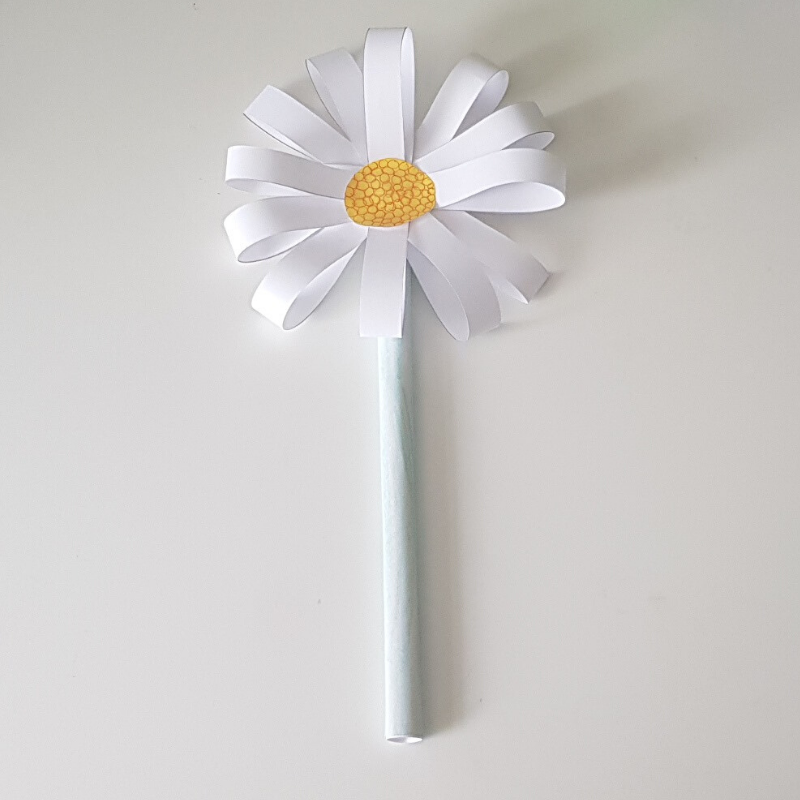 Here's my step by step instructions guide to make your own paper flower decoration here
You can also have a go at making other types of flowers. Forget-me-nots, peonies, pansies, violets and wallflowers would have all been found growing in a typical Stockton garden in May 1945.
VE Day Bunting
Bunting is a lovely, simple way to decorate your home and garden, giving it a 1940's vintage feel. I'm going to show you how to make three types of bunting.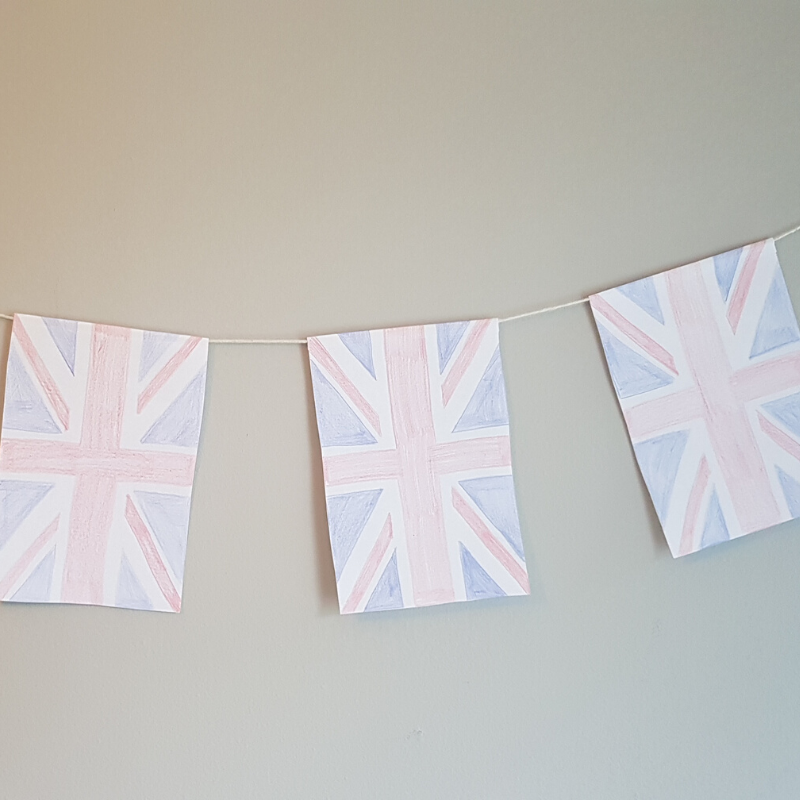 The first is this poppy Union Jack bunting. There would have been lots of this style of bunting 75 years ago. This one is really easy to do at home and all you need is string, paper, glue, scissors and some colouring pencils.
See how to make flag bunting here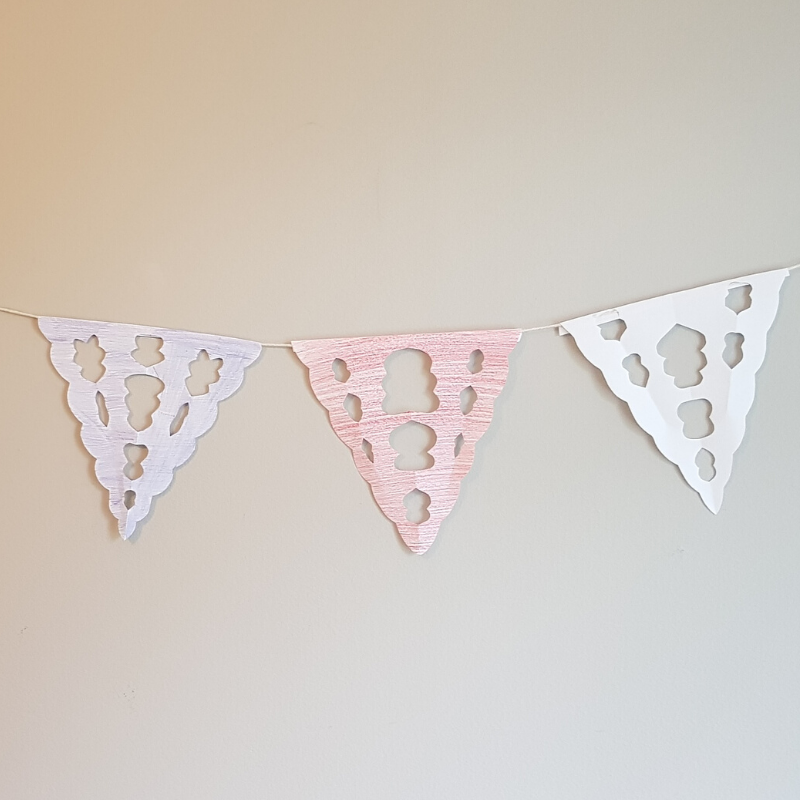 The second is red, white and blue bunting made from paper and string, but by being crafty with scissors you can make it look like lace.
How to create fake lace bunting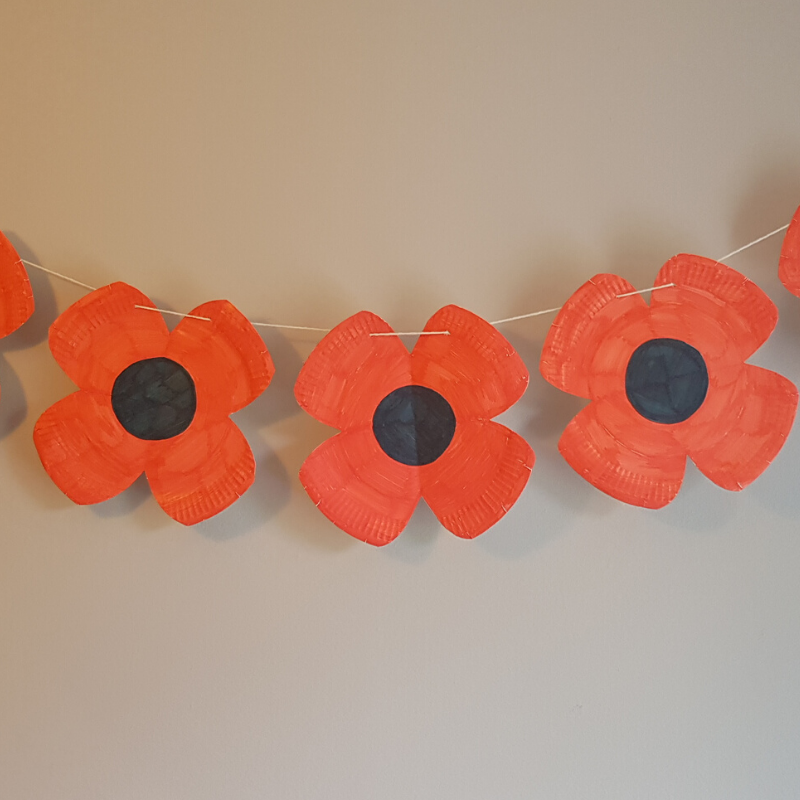 The third, is poppy bunting, which of course if the symbol of remembrance. This bunting is made from paper plates and string.
My original plan for this year had been to make bunting made from fabric and ribbon. I was going to finally attempt to learn how to sew (if I am being completely honest with myself though, it is more likely I would have cheated and used fabric tape!). If you have either the skills to sew, or enough fabric tape already at home, please do give fabric bunting a go! It is a great way to make use of old pillowcases or clothes.
VE Day Flags
Flags could also be found on a VE Day table in 1945. To make your own, all you need is a little glue (or sellotape), some paper, some colouring pencils and a straw. If you don't have straws don't worry as you can always just roll some paper up into a really tight little tube instead, and it will have the same effect.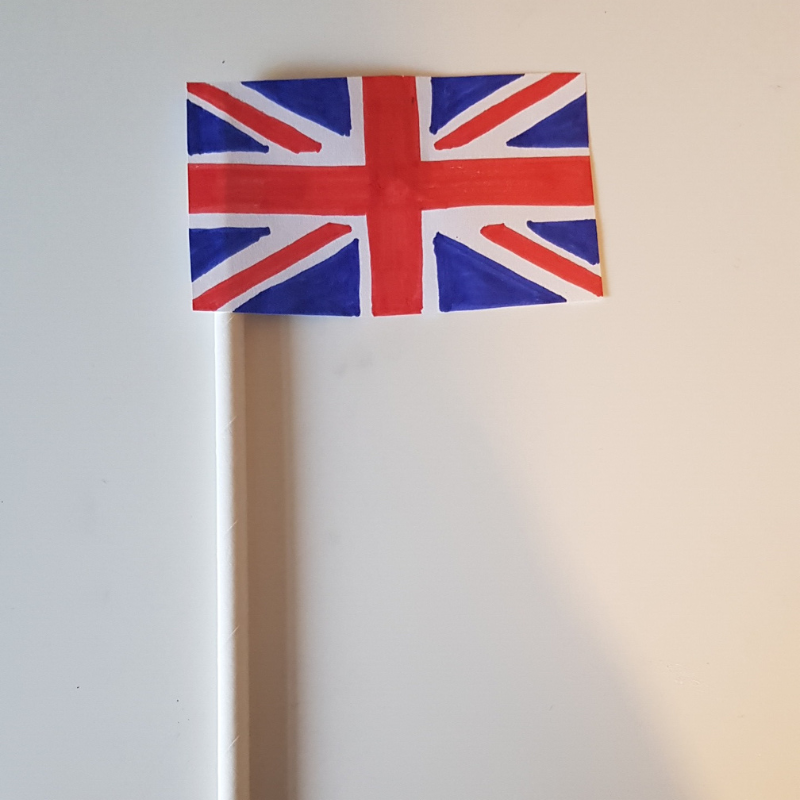 How to make mini Union Jack flags
Wartime Recipes
To really step back in time and commemorate VE Day, you try out some delicious wartime recipes.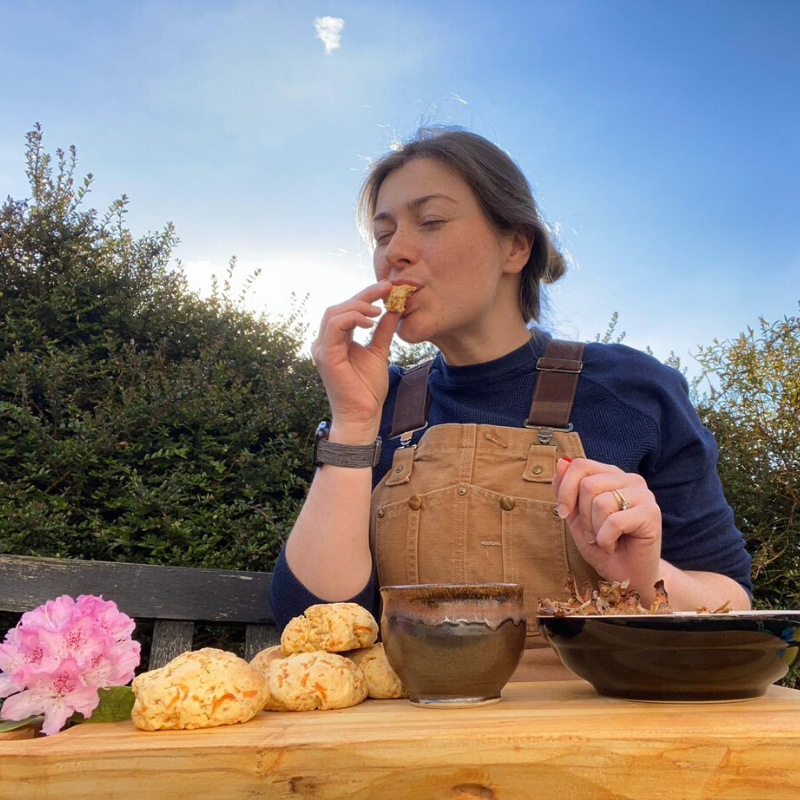 As you can see, our Learning Officer Sophie has had lots of fun trying out these recipes at home with her family. She even dug out her WW2 land army costume to really get into the wartime spirit!
These creative recipes may have some surprising ingredients (I bet you have never had chocolate spread made with potatoes before!) but they taste delicious and we are sure you will have lots of fun as a family making them.
Wartime Chocolate Spread
This wartime chocolate spread recipe is perfect as icing on a cake or on a lovely piece of toast.
How to Create VE Day Wartime Chocolate Spread Recipe
Carrot and Potato Scones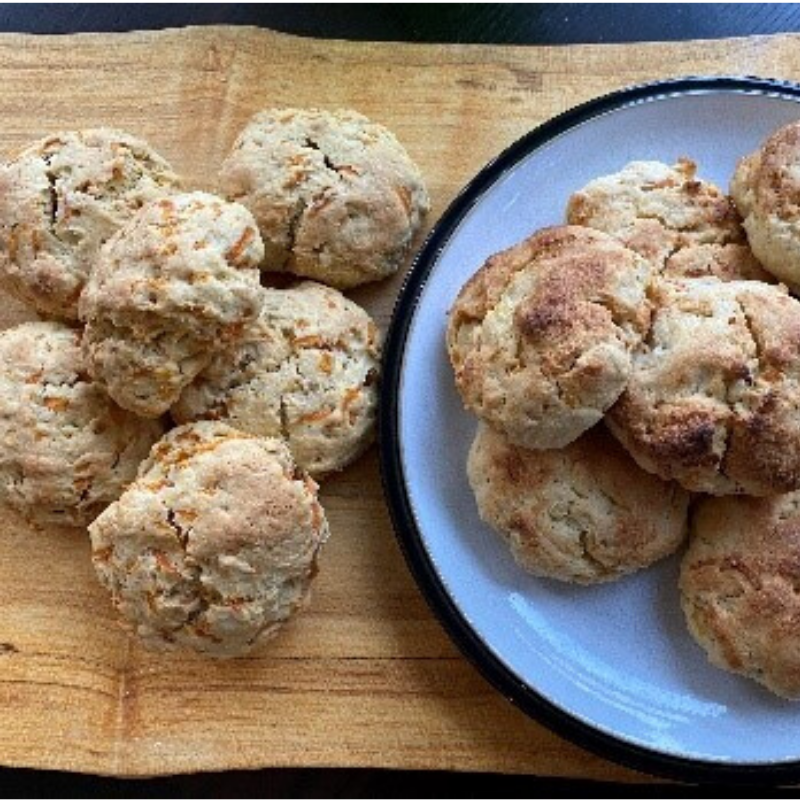 During the war years things like sugar, butter and flour could be hard to get hold of so people found ways to work with what was available such as sweet carrots and fluffy mashed potato to make it go further.
VE Day carrot and potato scones recipe
Thrifty Potato Skins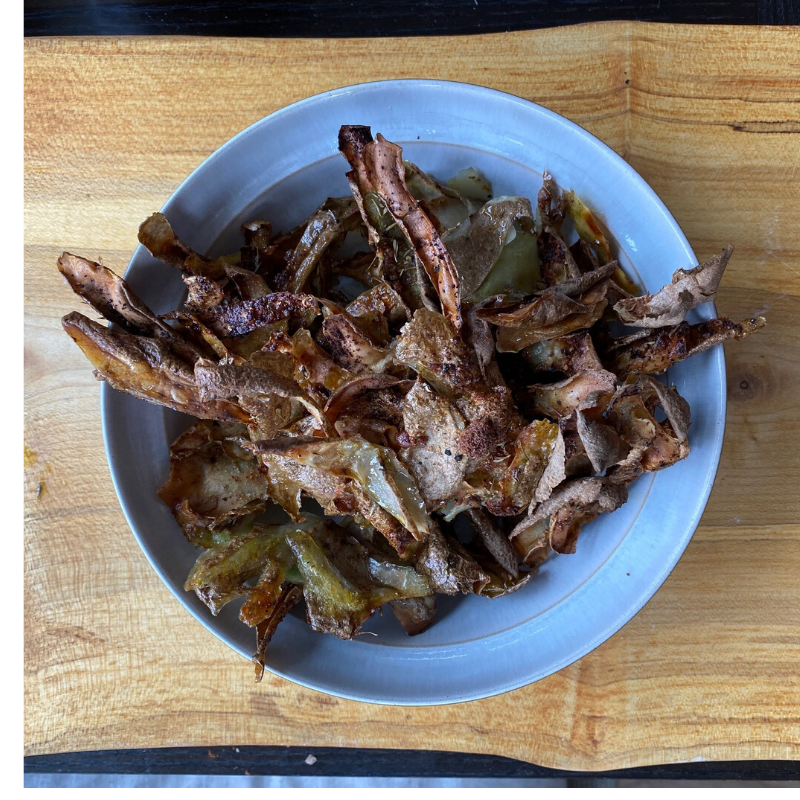 Why not try out this thrifty potato peel recipe? During the war years you didn't waste anything, even left over potato peels would have been put to good use.
Here Sophie's recipe for thrifty potato skins Enjoy them as a delicious snack or with your favourite dip.
VE Day Poster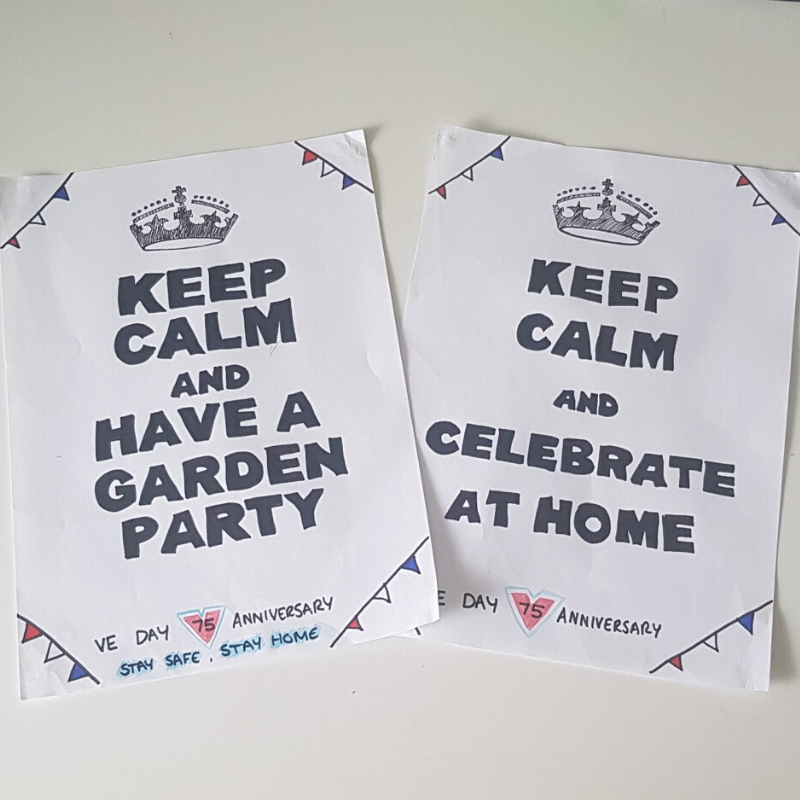 Posters are a great craft because the whole family can get involved in one way or another, and there are no instructions you have to follow. You can recreate the posters I have made below, or if you are feeling creative just do your own thing. Even little ones can get involved, and contribute to your decorations too.
I hope you all have a wonderful time this Friday during your VE Day celebrations. 
We would love to see your creations, so why not post some pictures of them to our social media pages and let us know what you thought of them?
See you next time!