Our Park and Gardens Coordinator, Beka shares what she is looking forward to in the garden at Preston Park Museum this summer and what changes you can expect to see next time you visit. Look out for her top gardening tips for this month!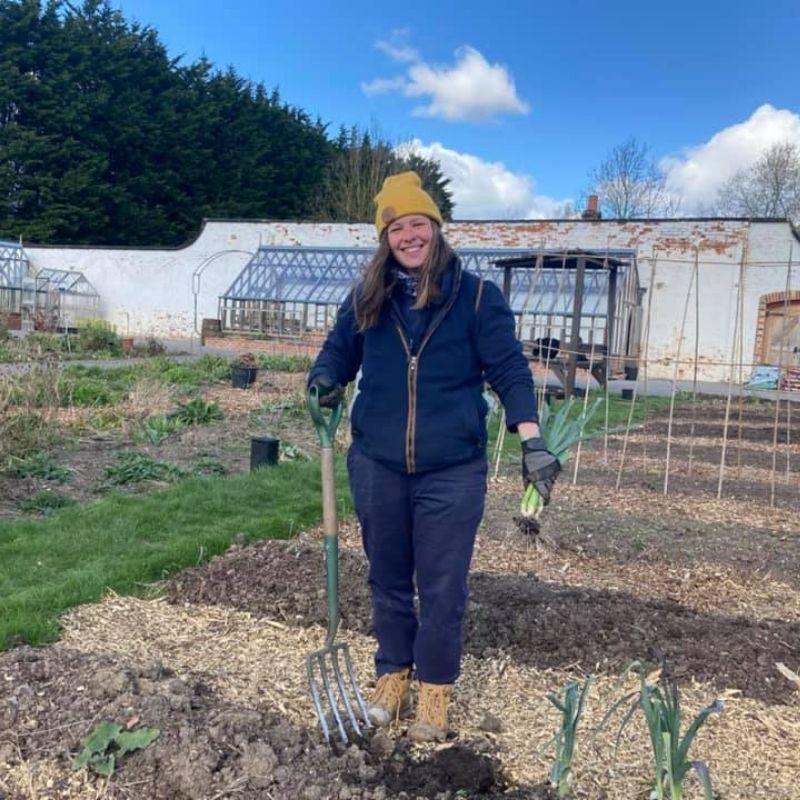 Summer has arrived in the Walled Garden
As the longest day is now behind us, we can start looking towards the beautiful bounty of crops soon to start arriving at the kitchen table. As many gardeners will know we are about 2 weeks behind this year compared to 2020. The late frosts into the middle of May really made it difficult to get a head start on the year and we're still chasing our tails because of it. However, we have got seeds and seedlings in the ground, albeit struggling with space to harden them off. Our cold frame needs to be 3 times the size! There is a nice mix of heritage veg such as painted lady runner bean planted alongside new varieties, which we're excited to grow and hopefully taste.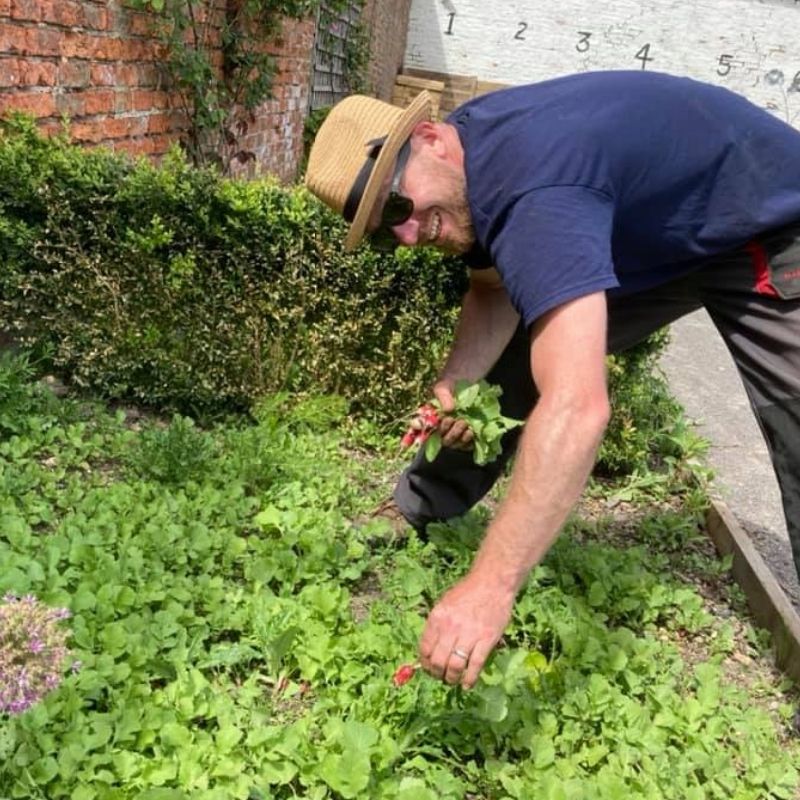 Over Lockdown we spent time battling the weeds, but the battle is never-ending! It seems to be opium poppies which thrive in our soil; however, we can't complain too much as they are very nice to look at. And remember a weed is just a plant in the wrong place; we've turned a blind eye to one or two across the garden as we know pollinators just love them!
Lawrence and Lucy willow sculptures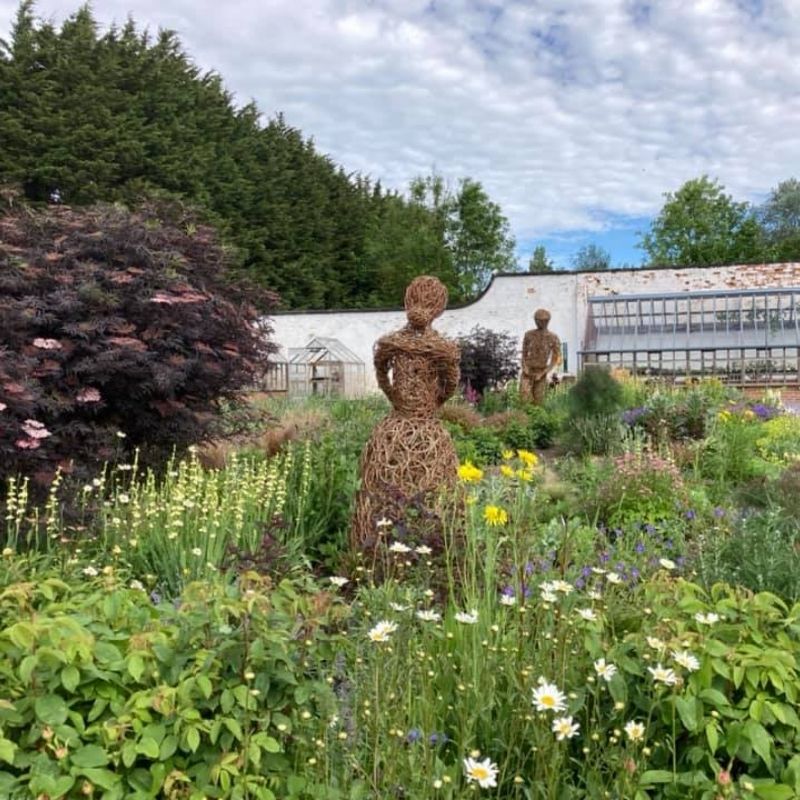 We have also been busy restyling the flower beds. In one bed, we have installed two beautiful willow sculptures made by The Willow Barn. They represent two people who would have stood in the gardens of Preston Hall over 100 years ago. They are Lawrence Judson, Head Gardener and his wife Lucy, the house Cook. They most likely met whilst working at Preston Hall, where they would have worked closely together creating meals for the family of Preston Hall.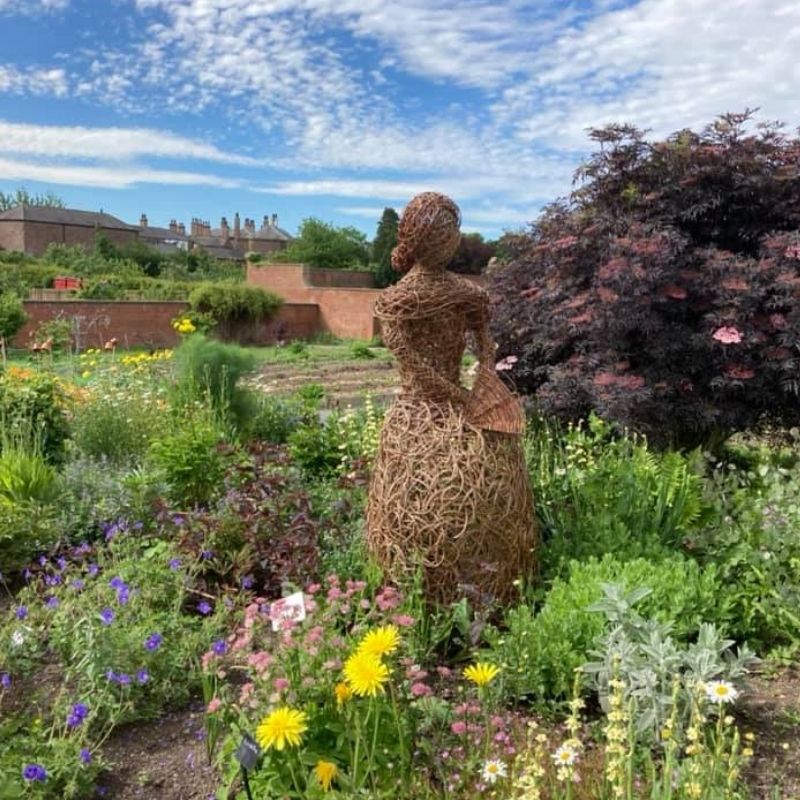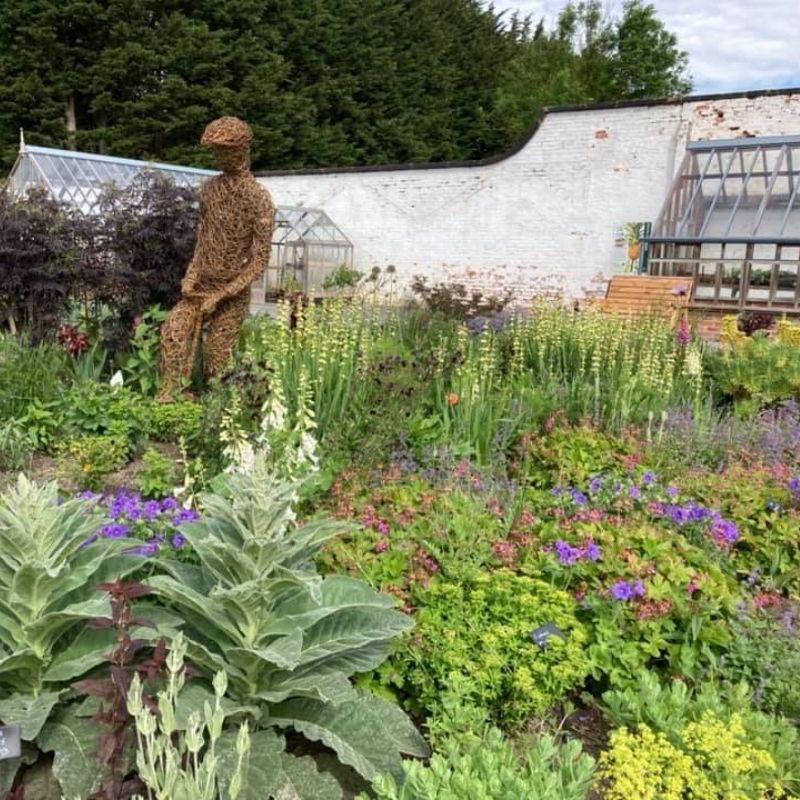 The bothy has been transformed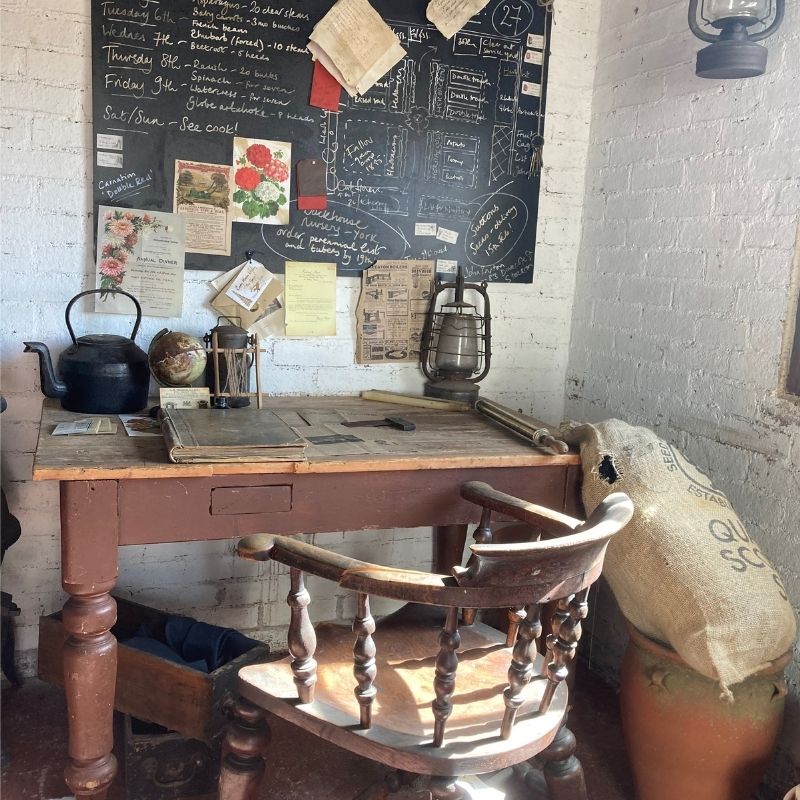 We also turned our bothy, previously used for storage, into a new space for visitors. It gives an insight into what life was like in a Victorian Kitchen Garden bothy in 1985, with original tools on the blue lime washed wall (painted to attract insects) and a small bed in the rafters for the bothy boy. The bothy was an integral space in the Walled Garden, used by the Head Gardener for planning, a storage space for apples, pears and tubers, and a sleeping space for unmarried gardeners -it was the heart of any Victorian garden.
New fruit trees
No Victorian garden would be complete without a fruit cage, so over the winter we dug out the cultivated brambles in our existing cage and replaced them with autumn and summer fruiting raspberries. We also added three morello cherries onto the north facing wall. Morello can be grown in shade and make the perfect addition to our fruit cage. Hopefully once trained properly they will produce a crop of deliciously sour cherries.
Home grown produce for sale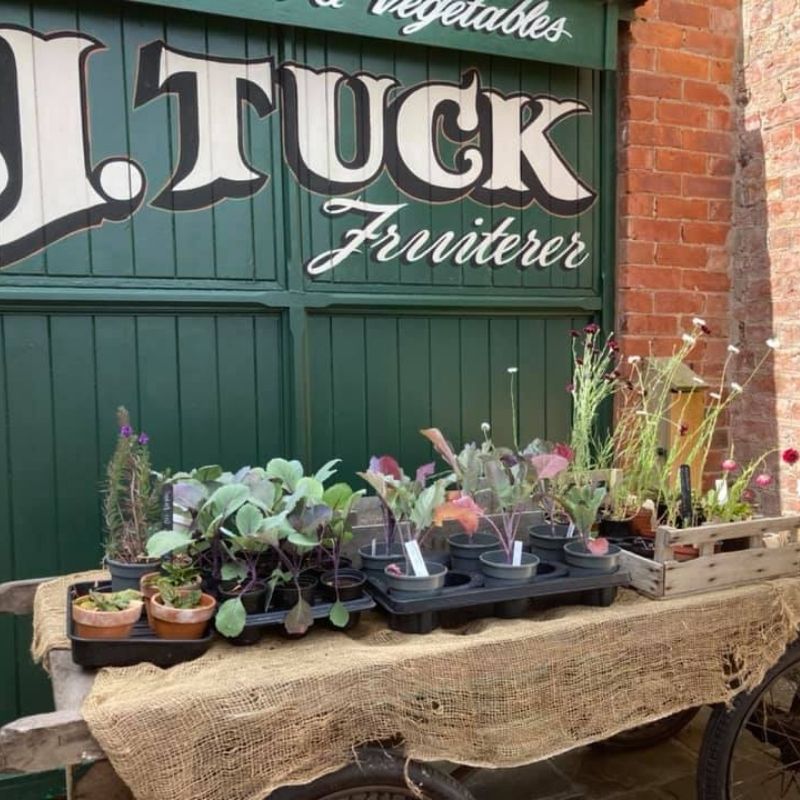 We're pleased to start selling our home grown seasonal produce once again and so far it has been really well received – thank you for all your support! This year we have even been selling hanging baskets, which have been lovingly grown in our Walled Garden. Next time you visit, look out for seasonal produce available from outside the grocers on the Victorian Street.
Our top gardening tips this month: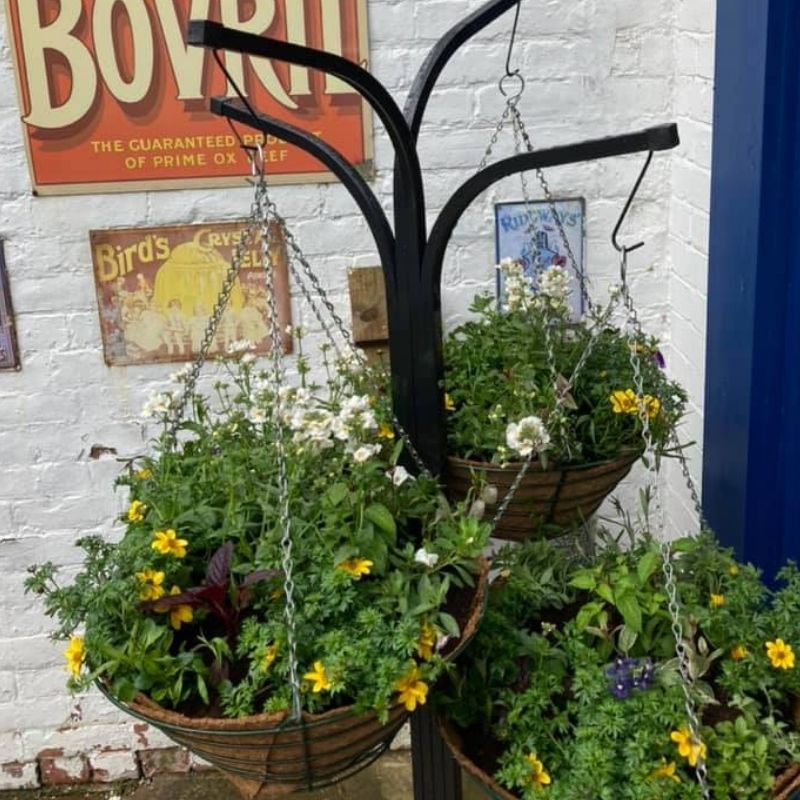 Keep on top of watering hanging baskets, they are thirsty and on very hot days may need watering twice
Remember to water when the sun isn't at it hottest, before 10am and after 6pm. If you water during the hottest part of the day the water will evaporate before it has a chance to percolate into the soil
Sow perennial seeds now for flowers next year. Remember it takes a perennial a full year to mature and flower.
Keep an eye out for pests, you don't want all your hard work going to waste.
The Walled Garden is open for visitors and entry is included in your museum ticket. See our opening times here.
Keep up to date with the latest news and events on our social media pages.