In the nineteenth century Italy, with its rich history and picturesque landscapes was a haven for artists. It had long been viewed as a beautiful far off place and it was usual for middle and upper class men to visit on a coming of age 'Grand Tour' – a trip around the historical sites of Italy and Greece (a gap year of sorts).
Travel books also emphasized historical and picturesque sites, giving extensive information on the art and architecture available for English tourists. Italian books were popular in England and the romantic works of English poets only fuelled the desire to visit.
Many fell in love with Italy after their first visit, particularly painters. The impact of the country on painters was enormous and most English artists in the nineteenth century painted Italy in some way. These four paintings are examples of Italian scenes from the Edwin Clephan Memorial Collection at Preston Park Museum and were donated by Annie Clephan, who was associated with many artists of her day.
Annie's sister Mary was married to one of the artists, George Elgood, a watercolourist who spent several months of the year in Italy painting the landscape and private gardens of Italian houses. His sister Elizabeth was married to John Fulleylove another featured artist who taught Elgood when he was younger. The Fulleyloves both spent several months in Italy, painting cities and their residents.
Take a look at these scenes, can you see what would have drawn an artist to Italy? Can you imagine what smells there would be inside the orange market, or what sounds you would hear if you were standing on the rocks at Capri?
Capri, unknown artist, 1880s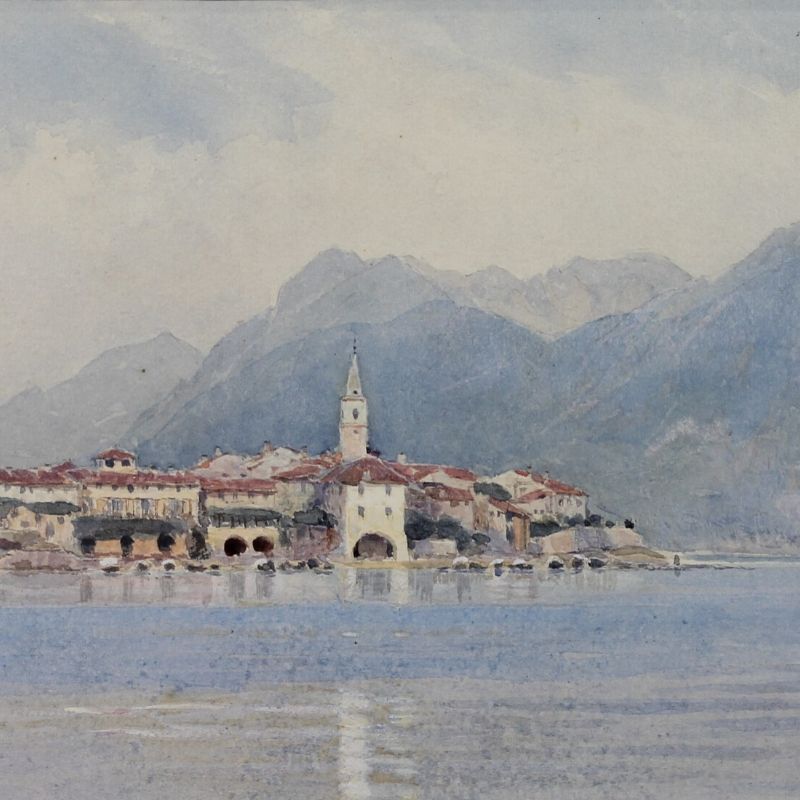 This watercolour depicts a coastal town with typical Italian architecture. The Italian island of Capri was a popular resort for European artists and celebrities, though the painter of this scene is unknown. It is possible that the artist was John Fulleylove as it bears similarities to his style.
Borghese Gardens, Rome, George Elgood, 1882
The gardens of the Villa Borghese were a popular tourist attraction in the nineteenth century, attracting many visitors throughout the hot Italian summers. It was designed in a classical style, with architecture and classical statues decorating the lawns. At one point there was even a museum in the gardens.
Roman Forum, William Bradley, 1830s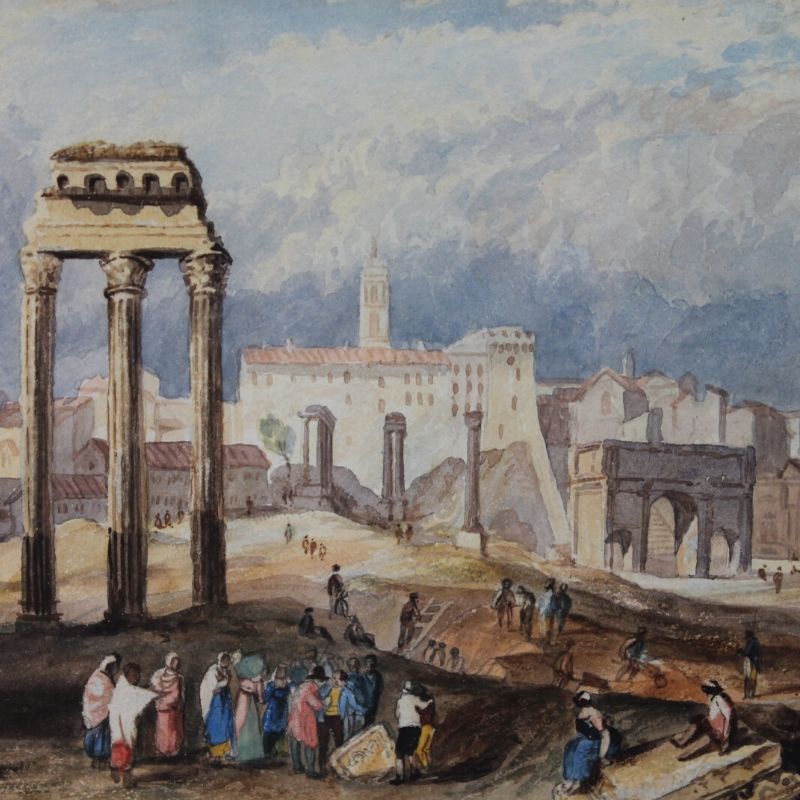 This watercolour shows a group of figures standing in front of the remains of the Temple of Castor and Pollux, in the center of the Roman Forum.
The Orange Market, Sorrento, John Fulleylove, 1882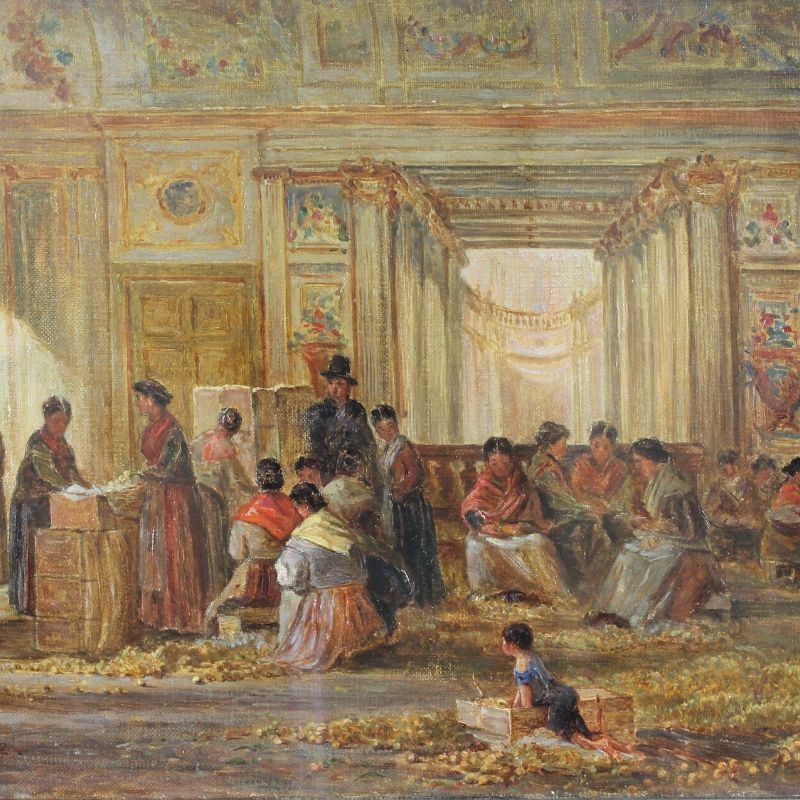 John Fulleylove was the brother-in-law and teacher of George Elgood. Like his student, he and his wife enjoyed many trips to Italy to paint the picturesque landscape. This painting, of women packing oranges in a disused monastery, is unusual for Fulleylove as it is an oil painting, a method he did not normally use.
These scenes were due to go on display in April, in place of our much loved painting The Dice Players, which is currently on loan to the Palazzo Reale in Milan for the exhibition Georges de La Tour, his world and his works.
Find out more about Preston Park Museum's art collection here