To celebrate International's Women's Day, we want to share the stories of two remarkable women. This year, we are shinning the spotlight on Jean Oakes and Annie Clephan.
Flight Officer Jean Oakes: The first female pilot to join the 1000Mph Club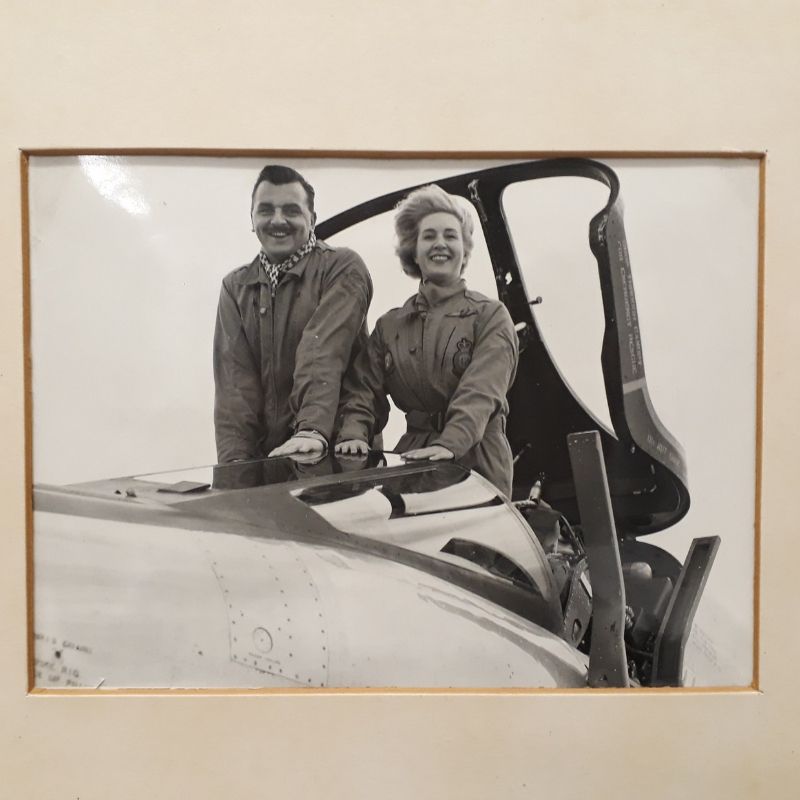 Flight Officer Oakes in the Lightning T4 cockpit accompanied by Flight Lieutenant John Smith, at RAF Middleton St George.
Jean Oakes was born on 30 April 1927 in Derby. When she left school she initially worked in a bank before joining the Women's Royal Air Force (WRAF). She was commissioned as a Flying Officer in July 1961 and served in various locations in the UK, including at RAF Middleton St George. As well as serving in the UK, Jean also spent about three years at RAF Changi in Singapore.
It was during her service at Middleton St George that Jean became the first female pilot to become a member of the prestigious 1000 Mph Club. On the13 September 1962, at the age of 35, Flight Officer Jean Oakes took over the controls of a Lightning T4 jet and flew up and down the North East coast at an average of 35,000 feet. Her exact speed was closer to 1125 mph, or 1.6 Mach, which was well in excess of breaking the sound barrier.
The 1000 Mph Club was 'formed to honour those who have achieved this speed in an aircraft of conventional configuration'. Once part of this club you were a member for life and awarded the official club tie or 'ten ton tie' as it was known. Jean was presented with two ties, a scarf and a pair of cufflinks, all with the club logo on.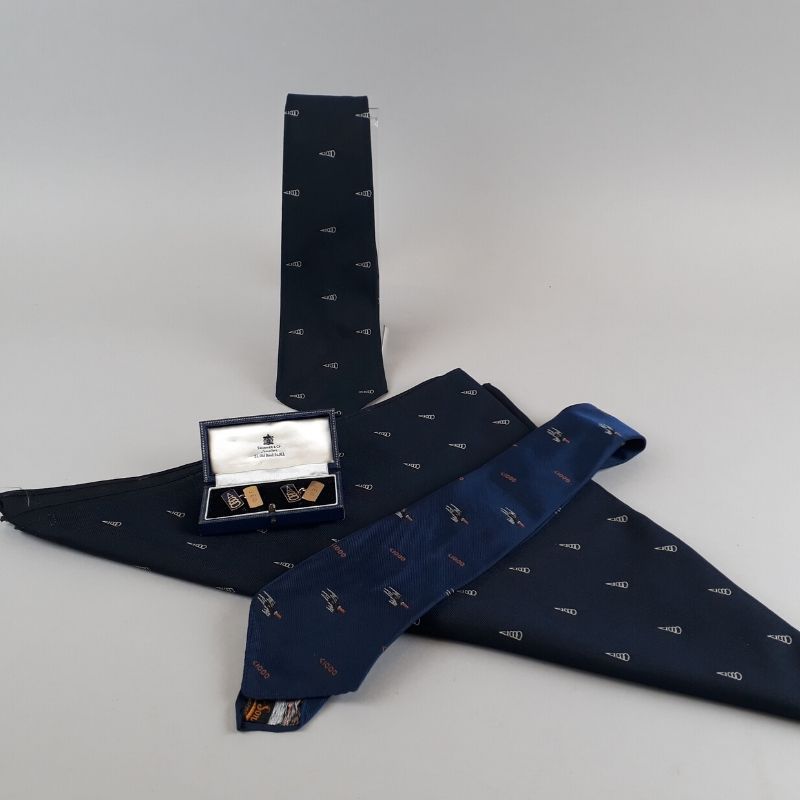 The items that Jean was given when she joined the 1000 Mph Club- there are two ties, a scarf and a set of cufflinks. They all include the club logo and the cufflinks are also inscribed with Jean's initials – JEO.
Her framed certificate includes a photograph of Jean and her colleague, Flight Lieutenant John Smith, from who she took over the controls.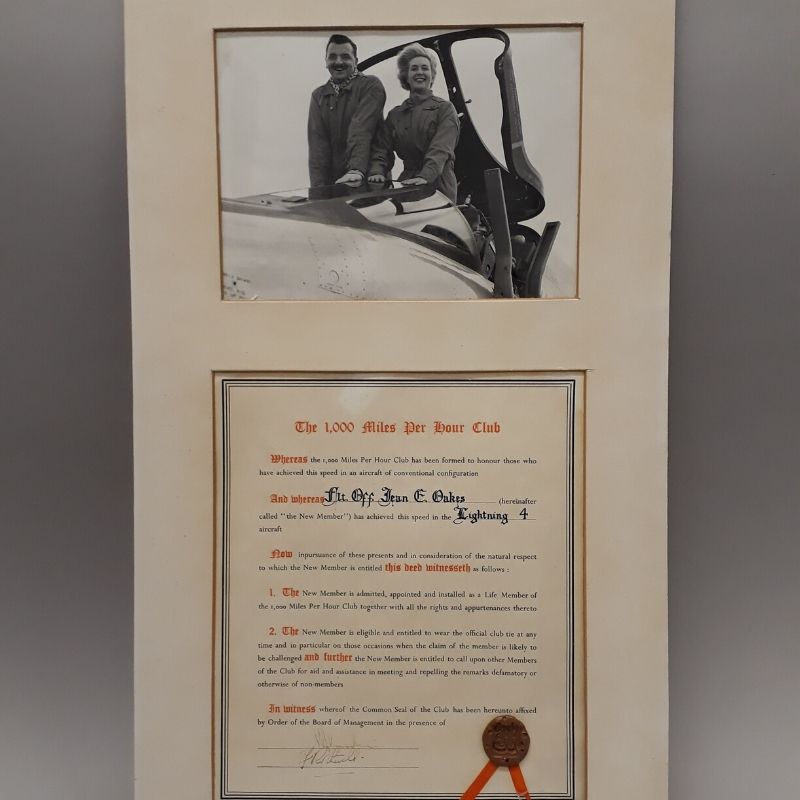 Inspiring young women
Jean actively shared her story with girls across the north of England. As a school liaison officer she gave lectures on her experiences in the WRAF with the aim of inspiring others to join the force.
Jean's Legacy
Jean passed away on 4th July 2019 at the age of 92. In 2020 her collection of 1000 Mph Club items and parts of WRAF uniform were donated by her family to Preston Park Museum. We are proud to be able to share her remarkable story and to help preserve her memory and achievements in our permanent collection.
Plan your visit to the museum here.
Annie Clephan: Leader for women's rights & devoted to establishing better care for disabled children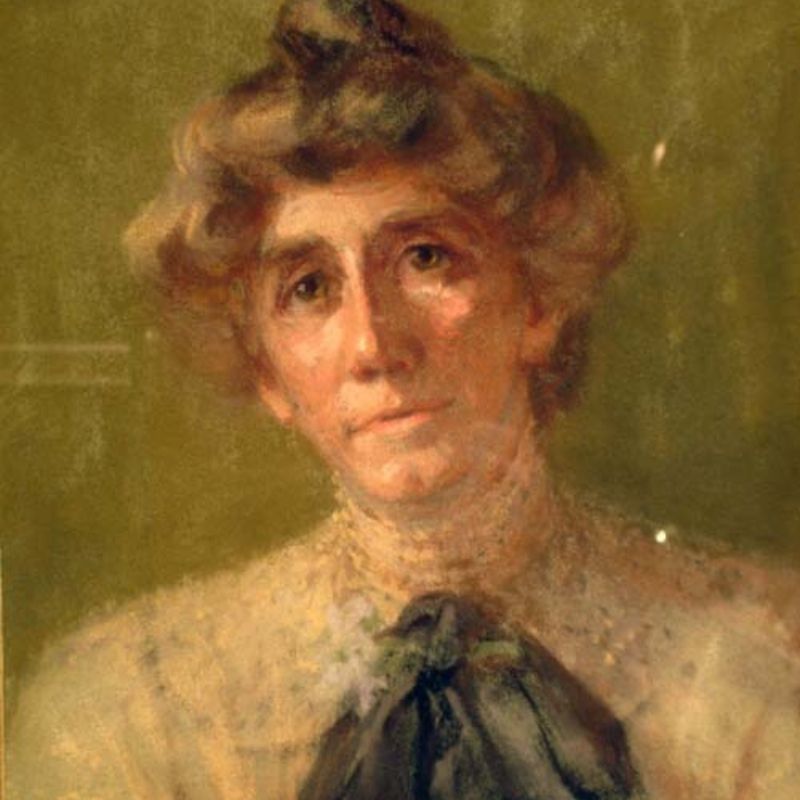 Painting of Miss Annie Clephan by Monica Taylor.
Born in Leicester in 1854, Annie Elizabeth Clephan was an incredible woman who gained many achievements through her lifetime. She joined her first society in 1872 at the age of eighteen, the Leicester Ladies' Reading Society, where she often delighted other women with stories of her travels around the world. She was a founding member and president of Leicester's Women's Liberal Association, a group formed to support the Liberal Party in Britain. She was a member of the Unitarian church, something which shaped her politics and beliefs and gave her an interest in the education of women and girls.
Devoted to establishing better care for disabled children
Annie was one of the first women on the Leicester School Board, serving for nine years from 1891, and was also a member of the committee of the Leicester College of Art and Technology. Her involvement with the school board allowed her to devote herself to establishing a higher quality of care for physically and mentally disabled children. Annie had also set up the Home for Feeble-Minded Girls in 1907, hoping to give girls an equal opportunity of education, and was also active in the Domestic Missionary. Through this role she hoped to better the social conditions of the poor, sick, and the aged in a non-judgemental way. She was known for a forward-thinking child centred approach, recognising that there was too big a gap between infant and secondary schools. Much of what she spoke out about is still relevant today, such as her ideas that education should be tailored to the capabilities of the individual child and that children would benefit more from smaller class sizes.
Photograph of Miss Annie Clephan taken in Leicester.
An assertive leader for women's rights
Annie believed that women had a right to the vote and became president of the National Union of Women Workers. They acted as a pressure group to highlight issues concerning women. As her role in these societies grew, Annie became confident as a public speaker and as an assertive leader of the local movement for women's suffrage.
Donating the Edwin Clephan Memorial Collection
Annie had a keen interest in art, inheriting part of her father's art collection alongside her sisters Jane Paget and Mary Elgood. Mary had married the artist George Elgood, and many of his works were added to the collection as well. The star piece of Annie's collection, however, was The Dice Players, one of the final works of the yet to be rediscovered Georges de La Tour.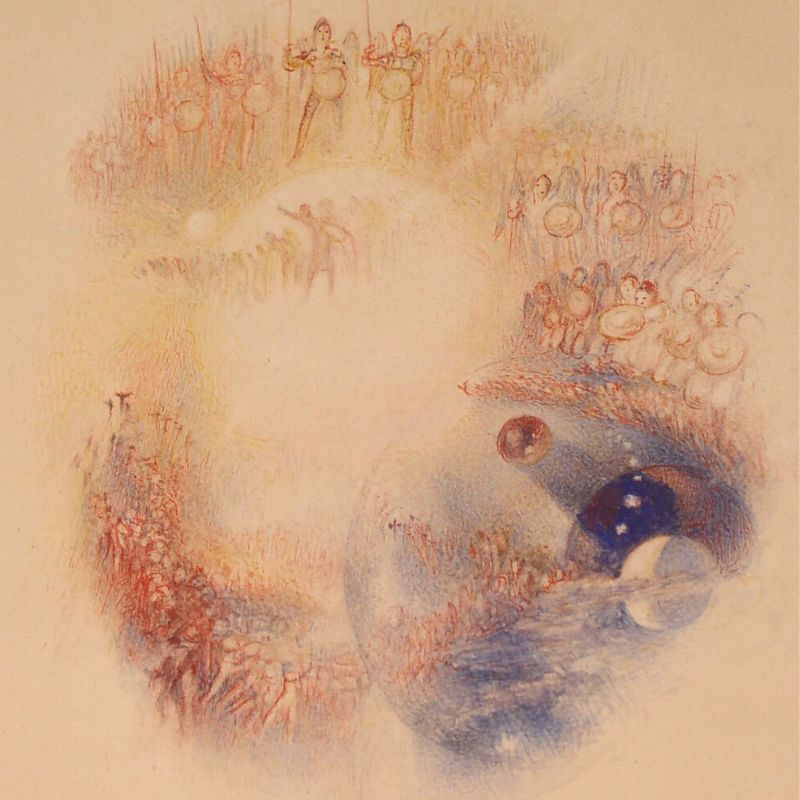 Another renowned piece from Annie's collection is The Mustering of the Warrior Angels, by Joseph M. W. Turner.
She had been close to her father Edwin Clephan, and in her will she requested that the art collection should be donated to the Stockton Corporation in his honour, as he was born and raised in Stockton-on-Tees. Her will stipulated that it be designated the "Edwin Clephan Memorial Collection", and that Stockton should ensure the paintings remained accessible to the public. Following Annie's example, Jane donated her paintings that had belonged to Edwin's collection in 1938, with the same requirements. Preston Park Museum now holds all of the paintings that belonged to Annie and Jane, where they are regularly put on display and promoted in line with Annie's wishes.
Annie died in on 11th July 1930, aged 75. Newspapers mourned the loss of a woman to whom, they claimed, the country owed a great debt.
You can see items from the Edwin Clephan Memorial Collection on display at Preston Park Museum in Stockton. Find out more about the impressive art collection here.