Experiment with natural dying and create your own beautiful Easter eggs (they're edible too!). Here's how…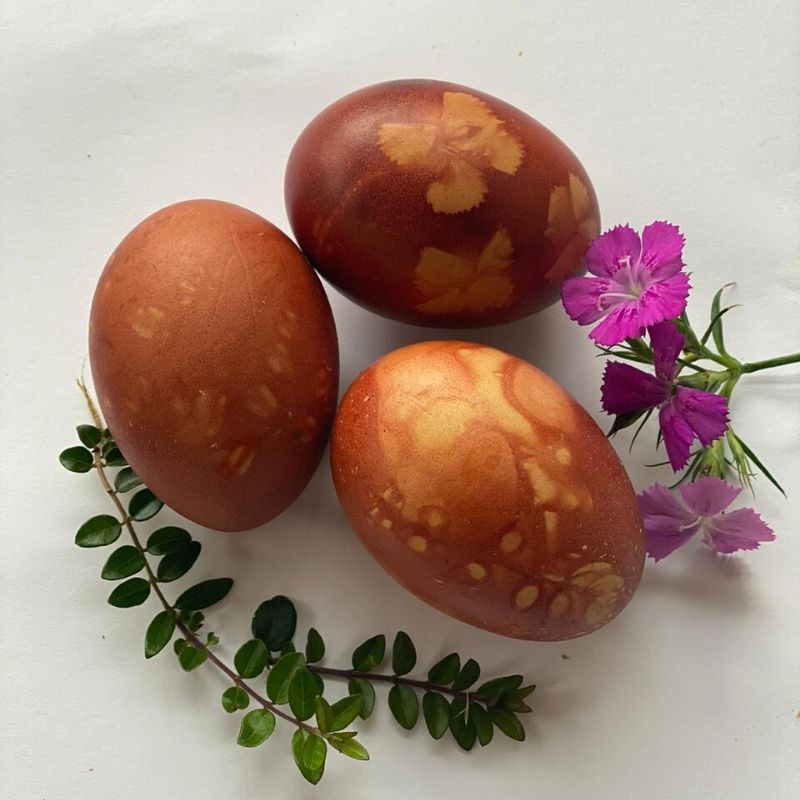 Taking the leaves or flowers of your choice, decorate your uncooked egg, using water as glue. Remember any uncovered areas will be dyed; and any areas of foliage will remain the original egg shell colour.
Once you are happy with the design, wrap a section of old tights tightly around your egg to secure it.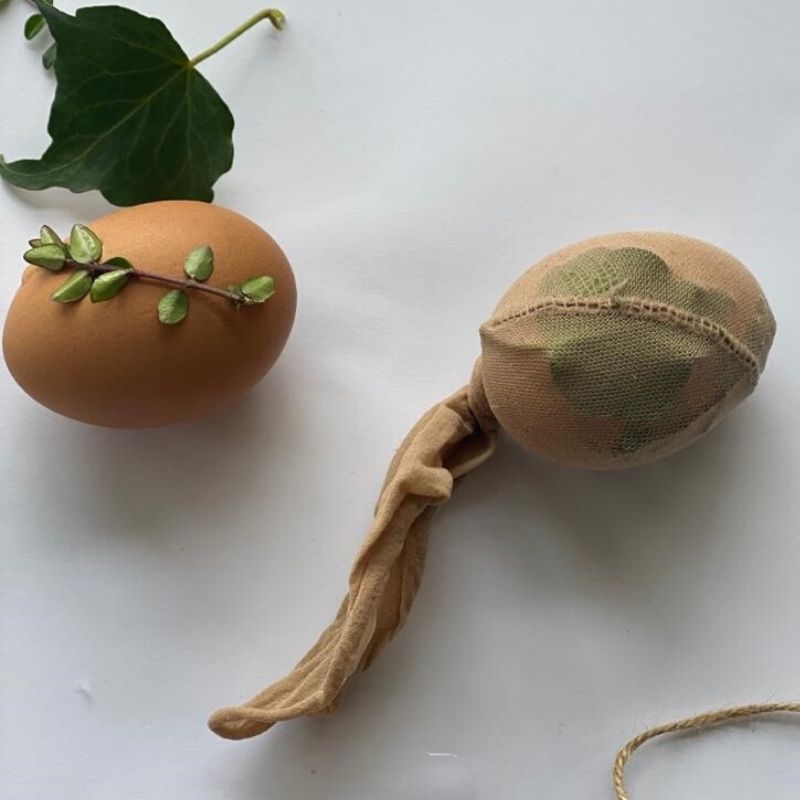 Next it's time to make your natural dye by placing onion skins into a pan of boiling water and adding 5 tablespoons of vinegar. Let them soak for 2 minutes before adding your eggs. Eggs should be fully submerged carefully into the water and kept at boiling for 3 minutes before allowing to simmer for a further 30 minutes to let the dye set. You will notice the water Turing a rich brown colour.
Once you are happy with the colour, you can carefully remove the eggs from the pan. Be careful as they will be hot! Remove the tights and foliage to unveil your pattern.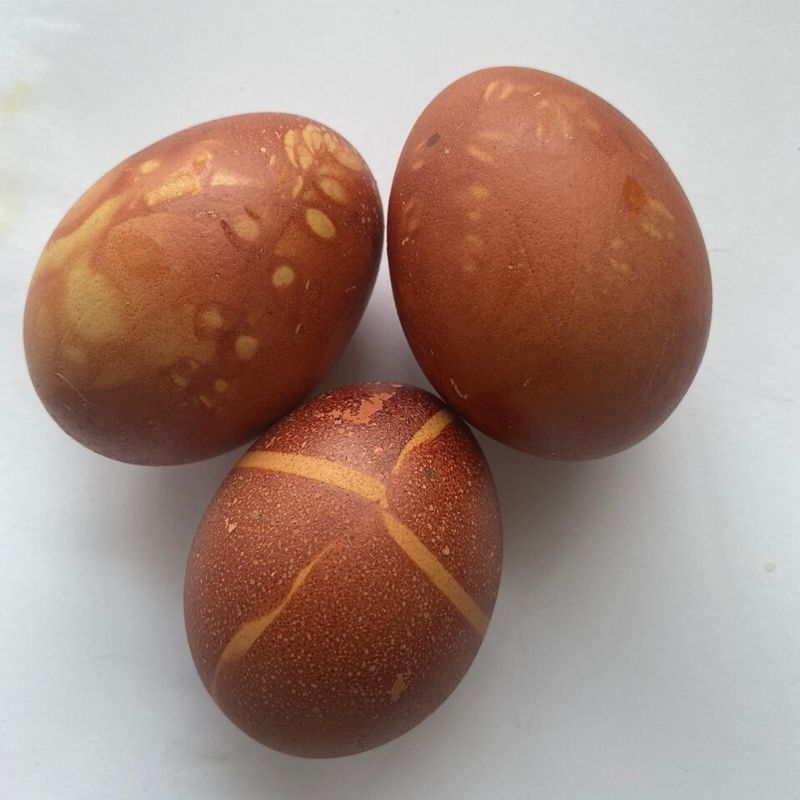 You can experiment with colour by using other natural dyes.
Purple cabbage makes a blue dye.
Turmeric makes a yellow dye.
Beetroot makes a purple dye.
Tea makes a brown dye.
You can download our step by step guide here for more detailed instructions How to Create Naturally Dyed Eggs
We would love to see your creations so please share them with us on our Facebook or Instagram pages.