The Vikings have landed at Preston Park Museum! You are invited to journey back 1,000 years and experience what life was like in a Viking village. Get dressed up as a Viking, step into a replica forge and discover archaeological finds.
With a mixture of archaeological finds, collection pieces and replicas, discover how the resourceful Vikings used all sorts of materials to shape their daily life in trade and war.
This is a family friendly exhibition.
Fearsome Craftsmen, is a touring exhibition from The JORVIK Group of Attractions, operators of the award-winning JORVIK Viking Centre.
Booking information
No booking is required and there is no additional charge, just buy your tickets for the museum on your arrival. You can see our museum admission prices here. If you already have an annual pass, don't forget to bring it with you.
Opening times
Fearsome Craftsmen is on from 5 March to 5 June 2022, during normal museum opening hours 
Accessibility
Fearsome Craftsmen is fully accessible and is located on the ground floor of the museum in our Billiard and Music Room.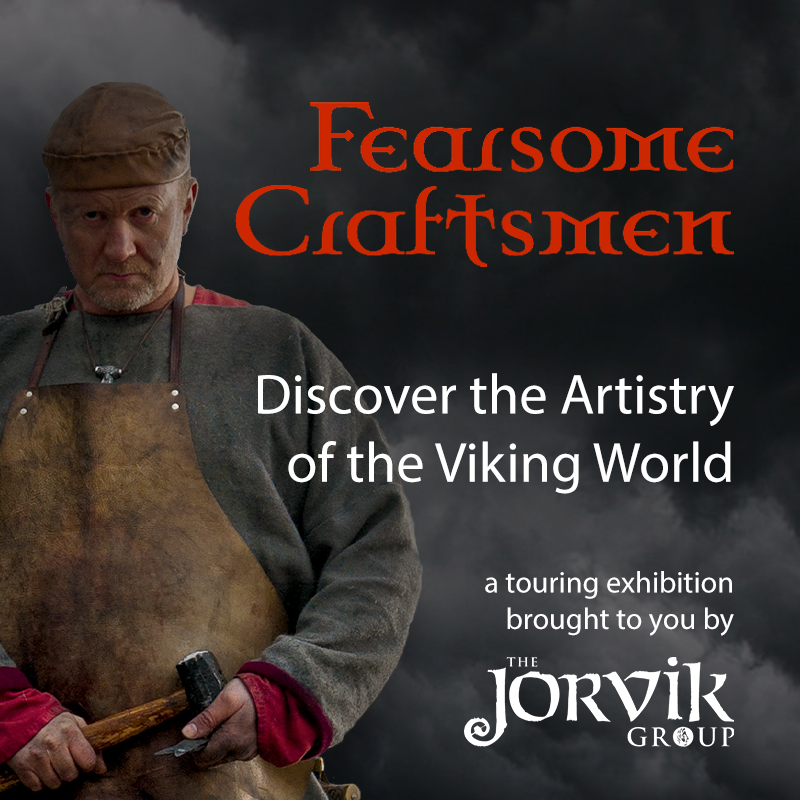 Event Date - 05/03/2022
- 05/06/2022
Price - £ Normal museum admission applies