Here at Preston Park, we love arts and crafts. As well as being plenty of fun, they allow us to use our imagination and create to our hearts' content. Family time is key – especially over Christmas – so we've listed some fun and easy festive crafts you can enjoy with the family at home over the Christmas holidays.
Cup Angels
This fun and simple creation requires a paper or plastic cup (it's a great way to re-use your plastic cups if you have them!), some white card or paper and some colouring pens.
Firstly, you'll need to cut out of the paper a circle for your angel's face and then her wings. Once you've drawn her face, turn the cup upside down, stick the face to the plastic cup and also attach the wings to either side of it. You can then use your pens to draw the angel's dress on the cup and voila – a lovely Christmas craft! To make it extra special, you can add a small LED light so your angel lights up. An electric tealight is the perfect option.
Paper Plate Wreaths
Paper plate wreaths are another simple and fun way to keep creative over the Christmas holidays. All you'll need is some paper plates, some empty kitchen or toilet rolls, some green paint and anything else you'd like to add to decorate your wreath.
Firstly, paint your plates green and chop out a circular shape in the middle. For extra sturdiness, stick two plates together before you paint. You'll then need to paint your toilet rolls and chop them up into smaller cylinders (a couple of inches long) before sticking them around the circular shape you've made with your plates. Once they're set on the plate, you can customise your creation with things like little stars, holly berries, snowflakes, bows, bells – whatever you'd like!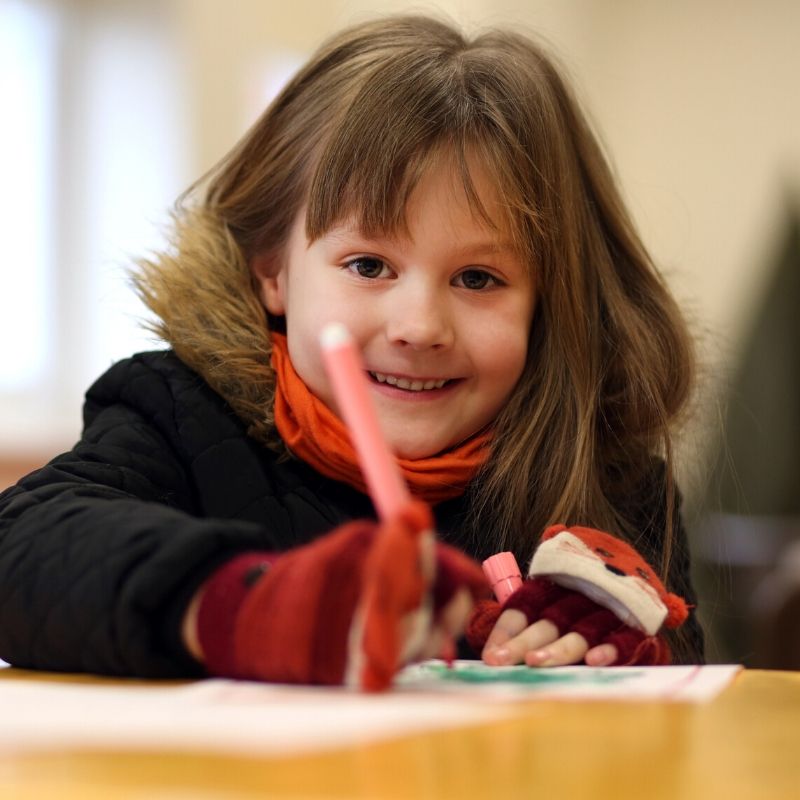 Recycled Christmas Cards
There's so much you can do with your Christmas cards after they've been displayed, from making name cards for your Christmas day table setting to creating festive ornaments. We personally think one of the most practical and easy ways to upcycle your cards is to make gift tags.
Gift tags are something we all need every Christmas. They're so straightforward to make out of Christmas cards and will save you buying next year. Firstly, you pick out a section of the front of your Christmas card that looks particularly festive and cut out a shape you'd like your tag to be. You then punch a hole in the piece of card and attach some string. It's super easy and green too!
Reindeer Fingerprint Baubles
If you're crafting with little ones, customising baubles is lots of fun. One great idea is to make your own reindeer baubles using finger paints. All you'll need is a pack of plain baubles, some brown paint, some small red pompoms and a black felt tip pen.
Adding your reindeer to the baubles is simple. Leave a brown fingerprint on the bauble to form the reindeer's head, add a red pompom at the bottom of the fingerprint for the nose and then add eyes and antlers with your felt tip pen. Again, this activity is very easy to do and the finished baubles make wonderful Christmas presents for loved ones.
Are you looking forward to doing some Christmas crafts over the holidays? Don't forget to share with us photos of your creations. We would love to see them!