My name is Carolyn and I am an MA student from Durham University studying Museum & Artefact Studies, part of my course involves a placement of 20 days. I was lucky enough to spend this at Preston Park Museum & Grounds.
I have gained a lot of knowledge and understanding about the Museum and especially about the Collections. I have had a wide ranging and varied few weeks. I have been creating an inventory of boxes in the store, so we can find them more easily. I have been investigating in the archives to find photos of Stockton in the 1970s and 1980s, I took part in the Together Fest event at Preston Park Museum, I have explored the Spence Collection and the Hutchinson Collection. I have cleaned a Victorian hearse.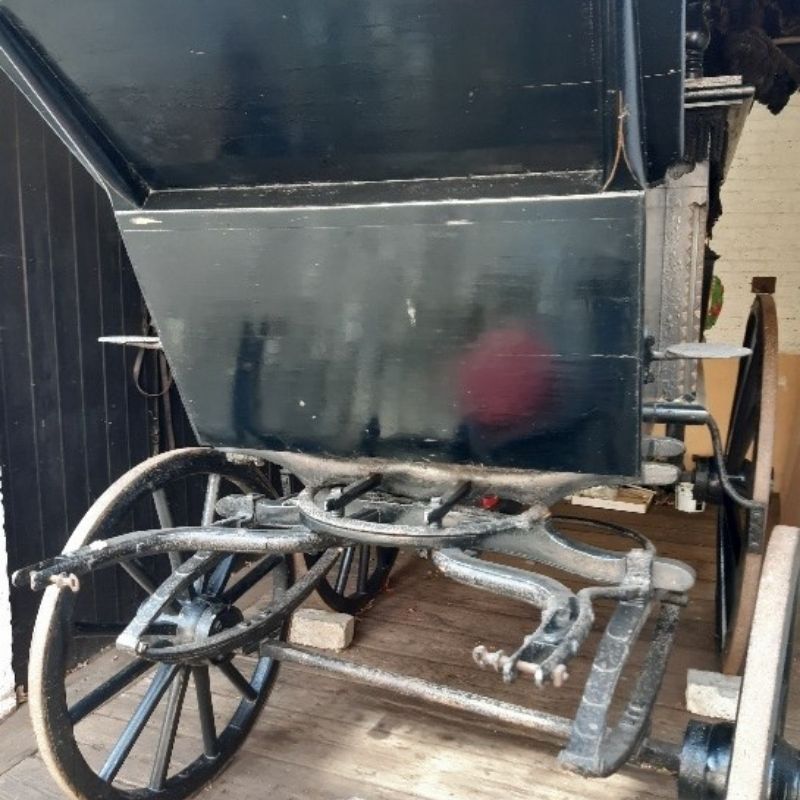 Collecting objects and documenting stories to remember the pandemic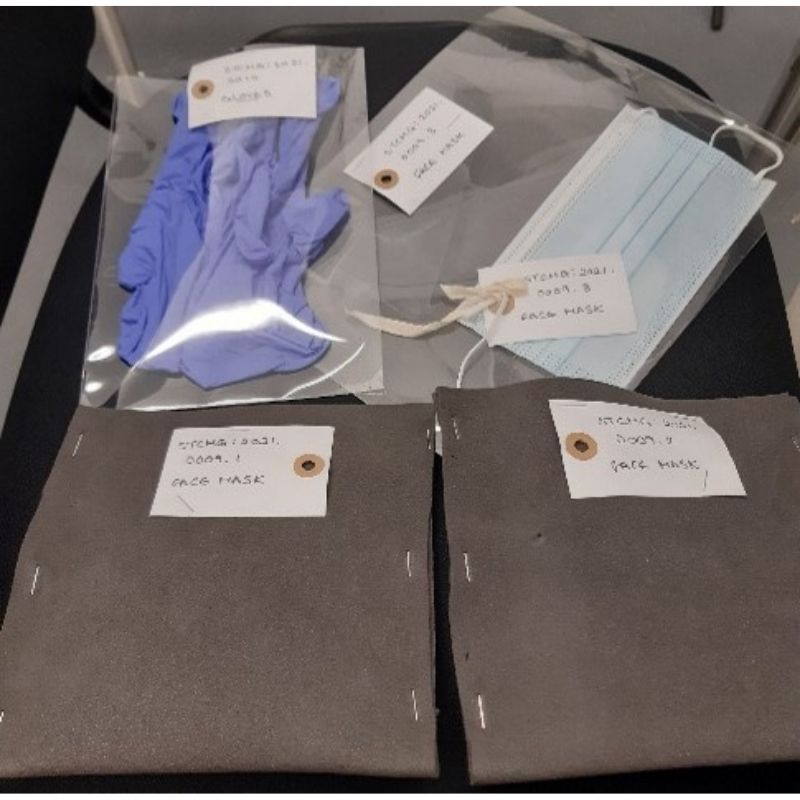 As part of Covid 19 and Us – Stockton's Story, the museum is contemporary collecting objects and stories to remember the ongoing pandemic. I have been researching these items, photographing, describing, and measuring them; and finally, accessioning them – adding the items to the Collection as objects or archives. So that in the future we can remember the event.
Did you know that even the staples are special? I used them to make pockets for the objects, they are rust-proof and extremely resistant to corrosion.
Bringing together exhibitions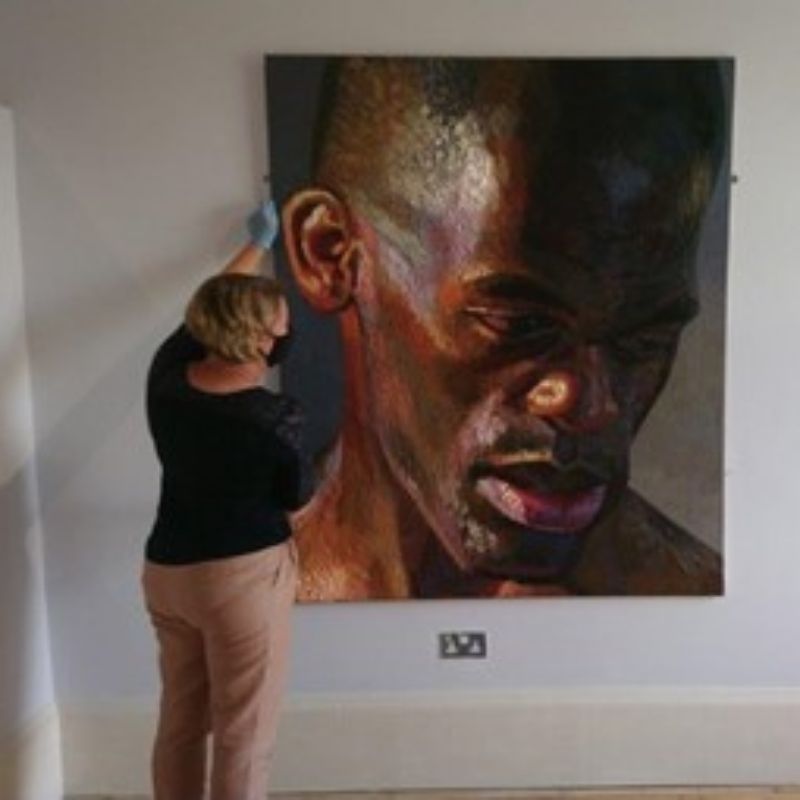 I was part of a team who hung a painting in the Extraordinary People exhibition, a fascinating community curated exhibition recognising peoples' selfless acts of kindness during the pandemic.
Keeping pests at bay!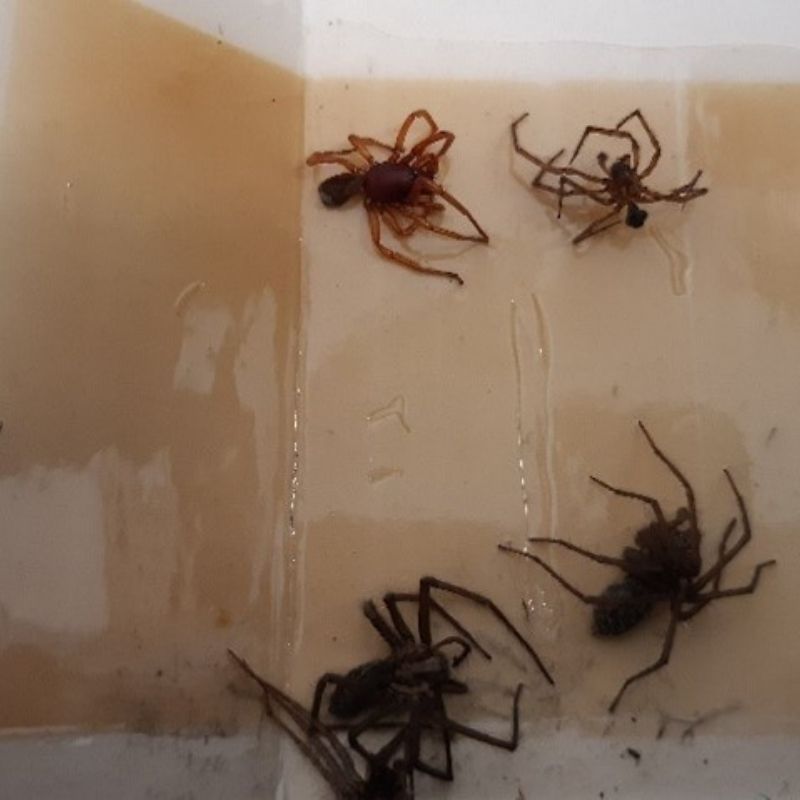 One day I went on a pest hunt. All around the museum are insect sticky detector traps, like this. They are hidden, behind the Edwardian shower, behind radiators, under the displays and in the stores. The insects are trapped on them, as some of them cause harm to the objects or archives, like silverfish and woodworm. On our pest hunt, the most interesting things we found were spiders and an earwig, both of which are harmless to the collection.
Helping to develop resources for schools
Another interesting project was developing a teacher resource on extinction in line with the COP26 conference in Glasgow. I spent a fascinating few days exploring the stores looking for examples in the Collection of animals whose numbers are in decline like hares and red squirrels. I even found photos of old museum displays with stuffed animals and butterflies, things have changed and developed a lot in museums since then.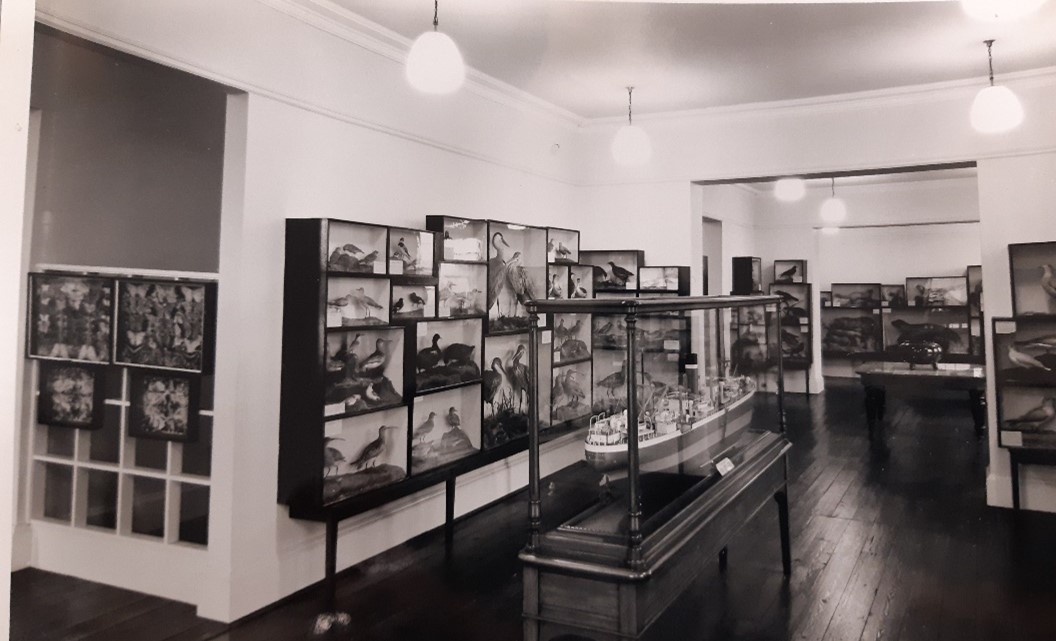 This picture (below) is one of my favourite displays in Preston Park Museum.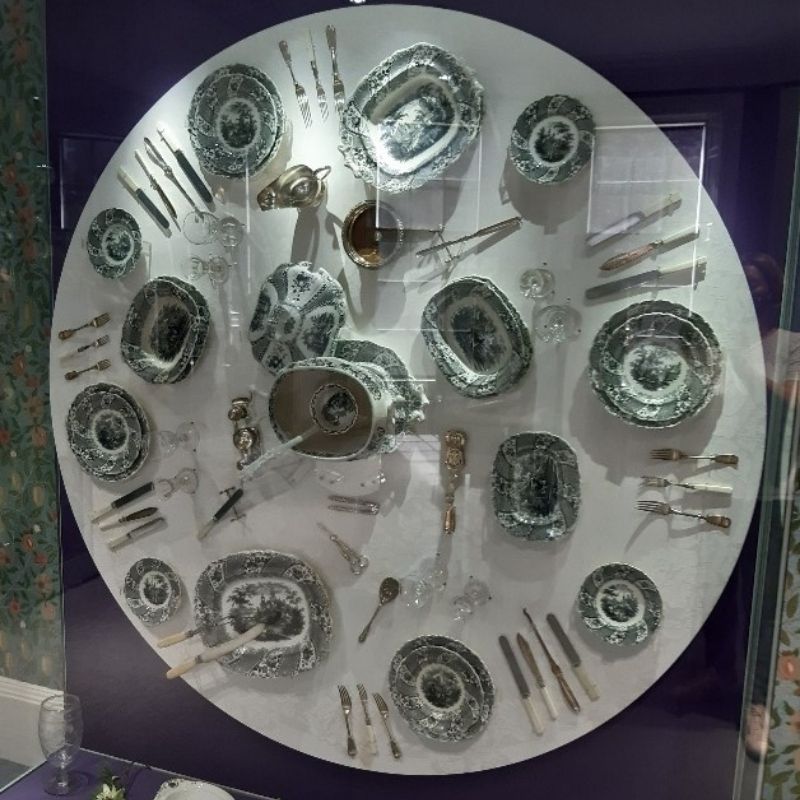 I am waiting with interest to see the next interpretation of the Collection in one of the ground floor galleries as there are so many amazing objects and stories hidden amongst it.
Thank you to everyone who taught me so much and answered my endless questions, especially Nicole and Christine.