School (and home school) is finally out for summer and we can't wait to welcome you back to the park and museum. This summer is going to be rather different to the one planned, and whilst many of us are opting for staycations, we understand you may be in need of a little inspiration to help keep the family entertained throughout the six weeks.
Here we share with you our top 5 family summer craft ideas to try at home. These are all tried and tested with our own families and we hope that you enjoy doing them as much as we have.
Here's to a great summer!
1) Butterfly feeders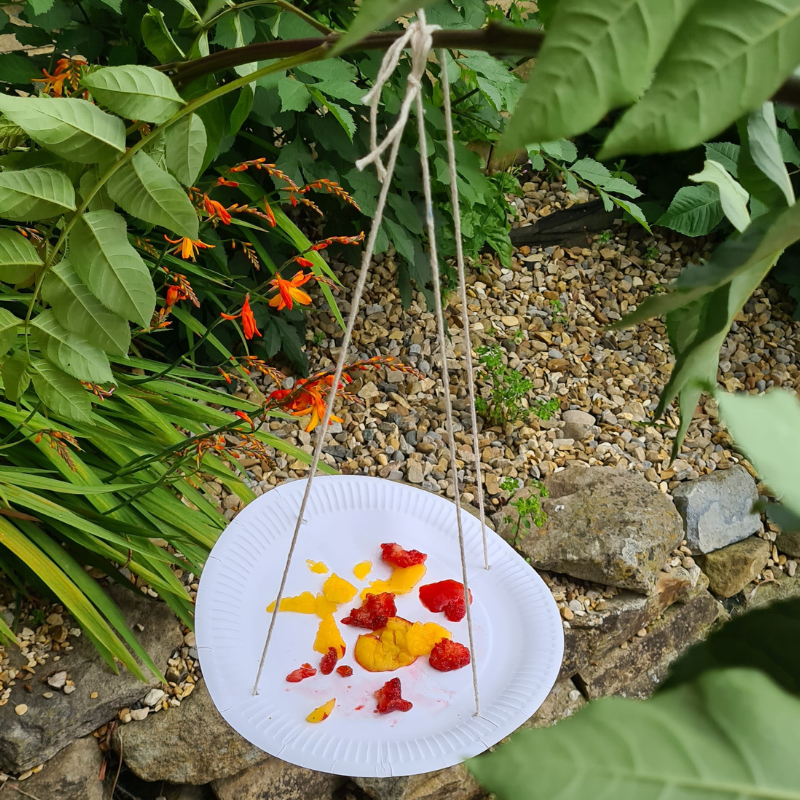 Do some wildlife watching and make a butterfly feeder to hang in your garden. The bees, butterflies and other insects in your garden will thank you for the sugary treat.
All you need is a paper plate, string and some fruit. Make four holes around the outside of your plate. Try to make them evenly spaced so your plate doesn't tip (a good way to do this is to fold your plate into quarters, unfold and then use the lines as a guide).
Thread a piece of string through each hole, tie a knot and then tie all four ends together above the plate.
Place some sugary fruit on the plate, such as a mushed peach, strawberry or banana and hang your feeder up in your garden (near flowers if you can!) and then watch for butterflies and other insects.
2) Colourful wind chimes
Brighten up your garden or balcony with a colourful wind chime made from sticks.
Pull on your shoes and head outside to gather some sticks; you will need to collect four sticks around the same length for your chimes, and then a longer stick for the hanger. Remove any loose bark and if needed, sand down your sticks to get rid of splinters. Then you can paint your sticks white and leave them to dry.
The next step is to paint your sticks bright colours or why not try adding stripes or patterns?
Tie string around the top of each stick and then attach to your hanger. Finally, place your wind chime in a breezy spot to hear the beautiful sound.
3) Bug hotel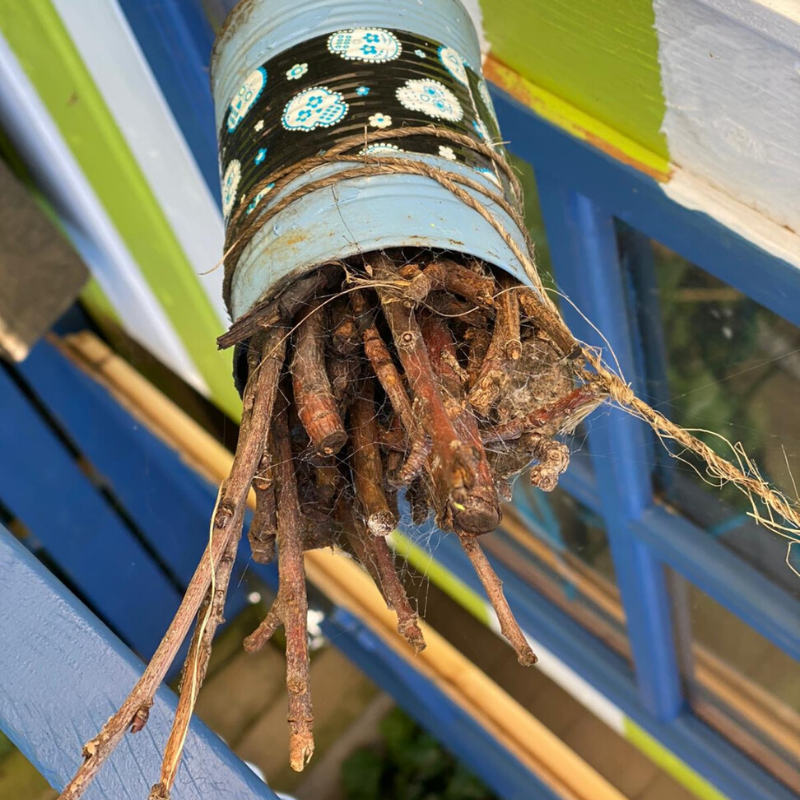 Discover and invite creepy crawlies into your garden by creating a mini bug hotel.
We have used a recycled tin (grown-ups, make sure that you tape up the rim of the tin to ensure its safe and there are no sharp edges), or you could try using an old mug or plant pot. Next fill your bug hotel to create a cosy space, we recommend using twigs, dead grass, bark, pinecones and leaves.
Don't fill it up too much as the bugs need a little rooms to crawl and wriggle around. Then, place it in a quiet space in your garden, but remember to leave it tipped on its side, or it will fill up with water.
4) Ice painting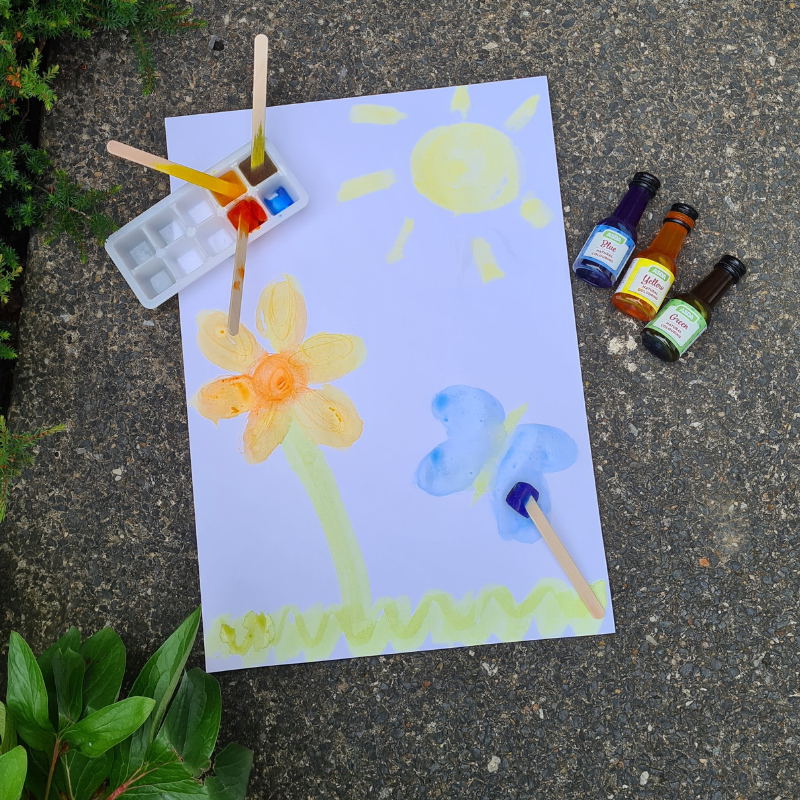 This messy craft is perfect to do outdoors on a hot summer day.
All you need to do is fill an ice cube tray evenly with cold water, then add a drop of food colouring to each section of the tray. Gently mix the water and food colouring.  Then add a lolly stick to each section of the ice cube mould.  Freeze overnight and by the next morning you should be ready to do some ice painting!
5) Natural art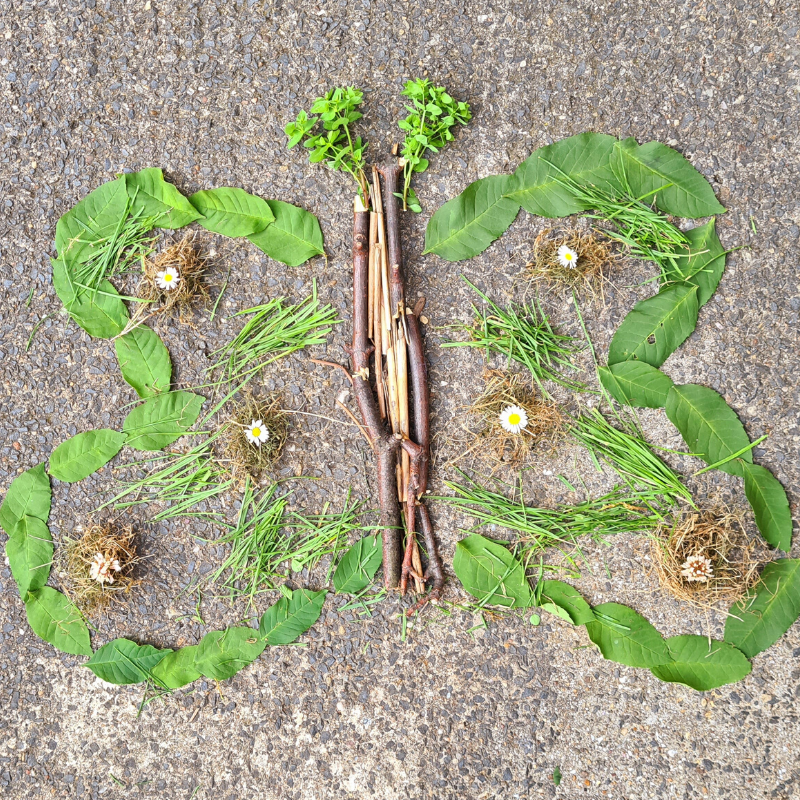 Why not make the most of the natural materials on your doorstep and use them to make some art? Sticks, stones, petals, fallen leaves and cut grass are all perfect to help you create a picture or sculpture.
You could create animals, self-portraits, or be inspired by the park or something that you see in the museum…use your imagination and be creative!